Amy Tso Crowned Miss Chinese Vancouver 2020
2020-12-20
The Biotechnology Major Amy Tso, who earned her Bachelor's degree from Wellesley and Master's from Columbia, has been crowned Miss Chinese Vancouver Pageant 2020! Amy demonstrated a competitive spirit through boxing as her talent performance and shared that the Pageant training was even harder than the many years of her studies! She translated her passion for DJing learned from a music academy in Netherland to an online initiative fundraising for a local hospital as a tribute to frontline workers, a mission to be completed before the Pageant Final.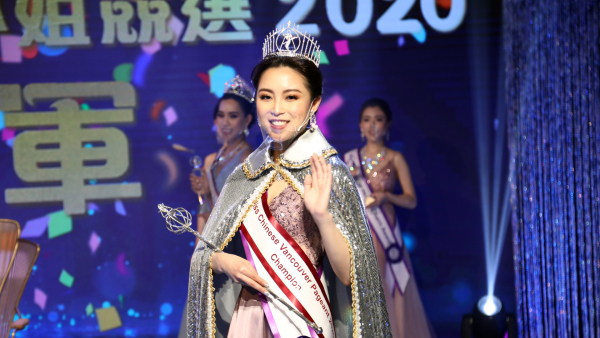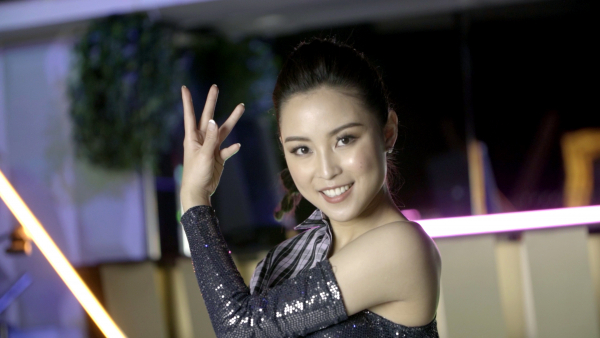 A quarter of a century after its inception, the Pageant adopted a completely novel format in 2020 to accommodate the challenges arising as a result of the pandemic. The infinite potentials of the gorgeous finalists were fully ignited on the mesmerizing virtual platforms. These fascinating moments will be archived in the MCVP's library for years to come!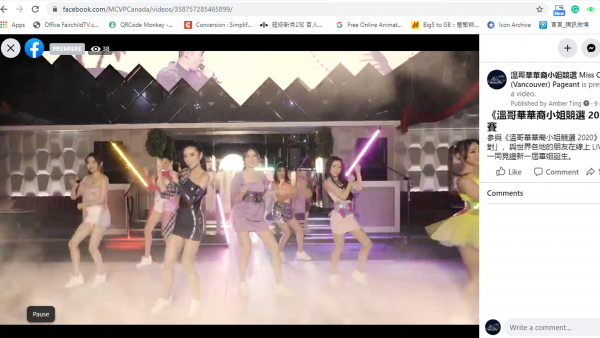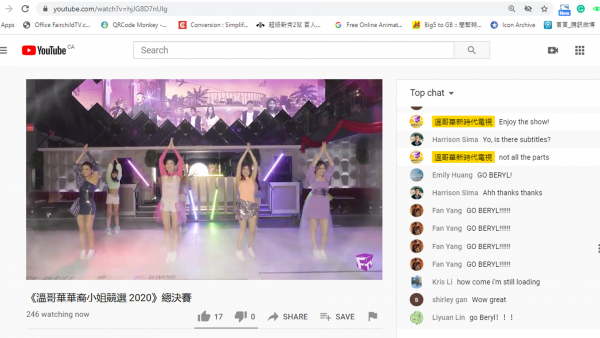 The Final was simulcast on Fairchild TV 1, Fairchild TV official Youtube channel and MCVP Facebook to entertain all global fans who witnessed "The Moment of 2020" altogether! The equally comedic and charismatic BChiu and Chris Yuen took on the roles of MCs for the evening. Fairchild TV was honoured to invite Assistant General Manager (Non-Drama) of TVB, Ms. Sandy Yu, prominent concert and record producer Mr. Richard Yuen, Miss Hong Kong and fashionista Ms. Deborah Moore, notable Hollywood star Mr. Ludi Lin, and Miss Hong Kong Karin Tham to form the judge panel. After reviewing the 6 episodes of the MCVP mini-program and individual physically distanced in-person interviews in Vancouver and for Sandy via zoom in Hong Kong with the contestants, the judges once again applauded the girls' fantastic performances on Show Night!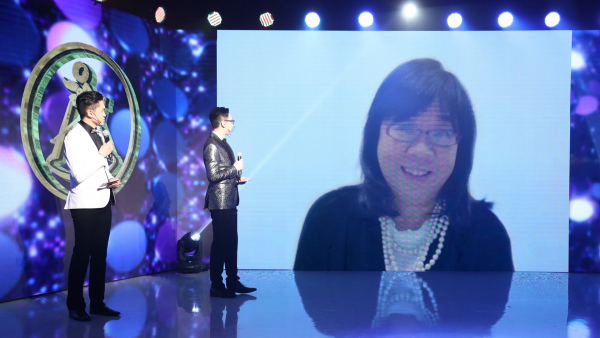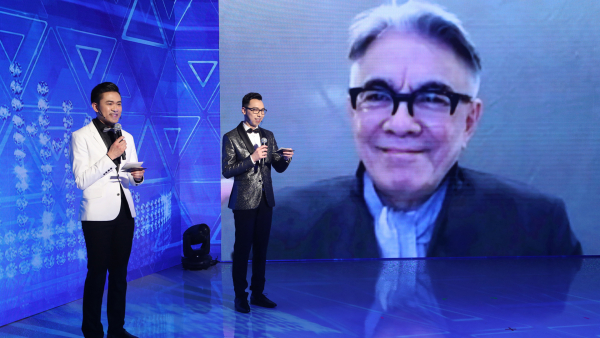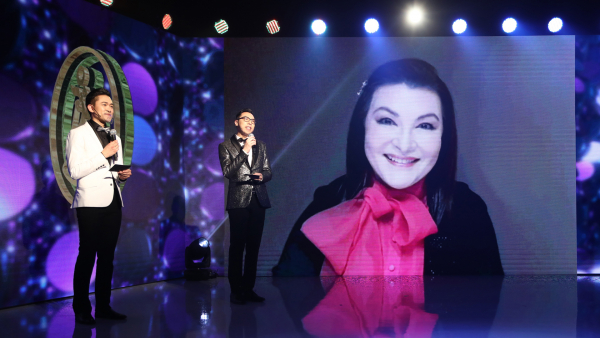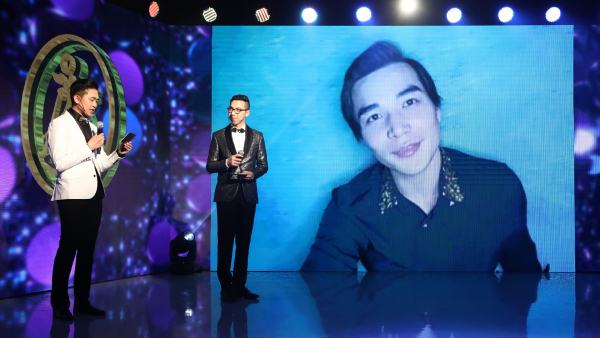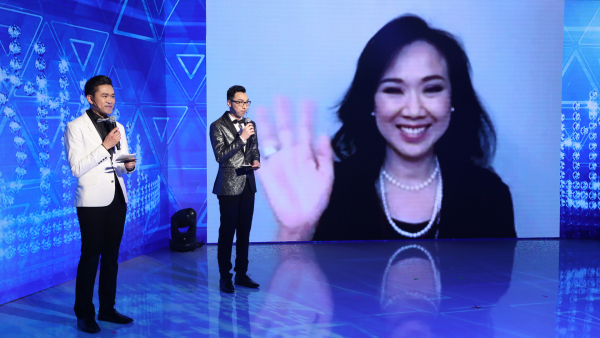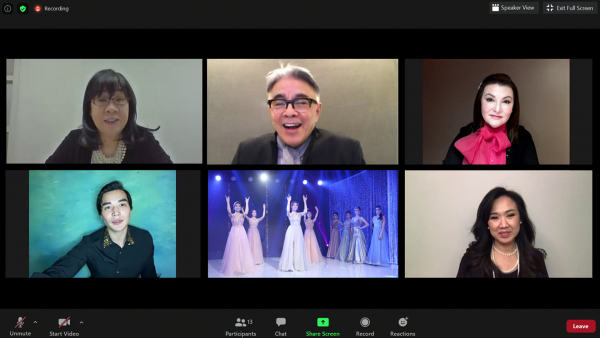 The Final was kick-started by special performing guest Pakho Chau's charming singing voice. In harmony with his vibrant number "Final Call", the finalists boosted up the opening with positive energy. In the blink of an eye, girls next door were transformed to stunning chic ladies in colourful outfits indulged in a vivacious dance, showcasing perfect teamwork as a girl group. Captivated by their amazing virtual collaboration with Pakho, viewers couldn't help but marveled at the ingenious marriage of technology and art. The contestants then reflected on their inner self and life goals through self-filmed introduction videos.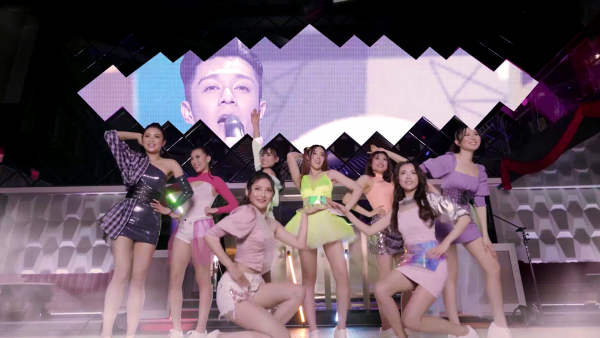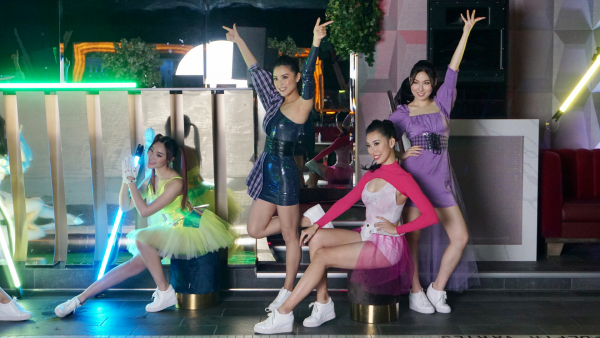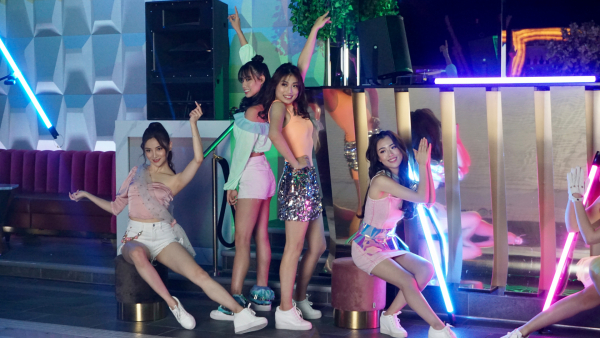 Let's sail away with the finalists to embrace the blue sky and ocean! In a romantic winter music video, the ladies emerged in the trendiest bikini that accentuated their beautiful body shapes and manifest a relaxed attitude towards life on a yacht.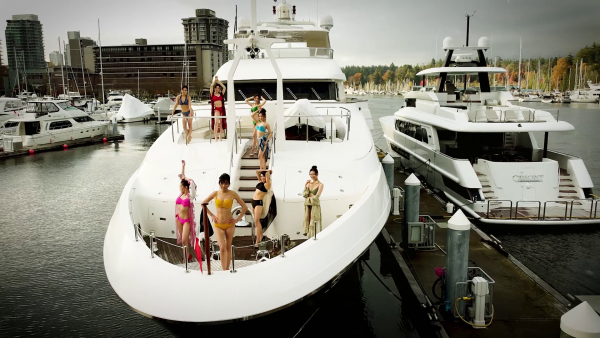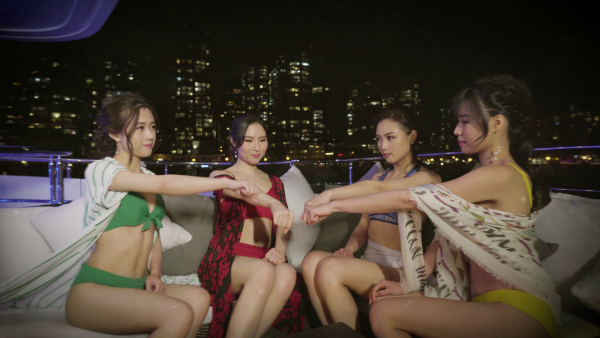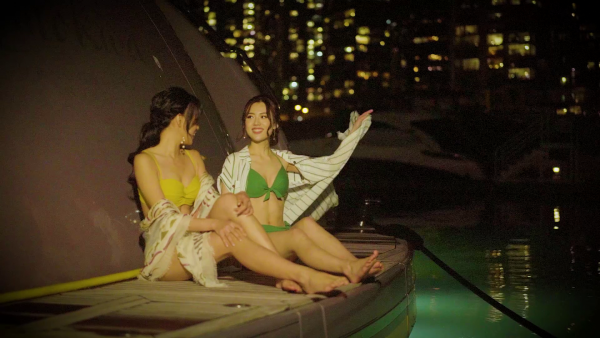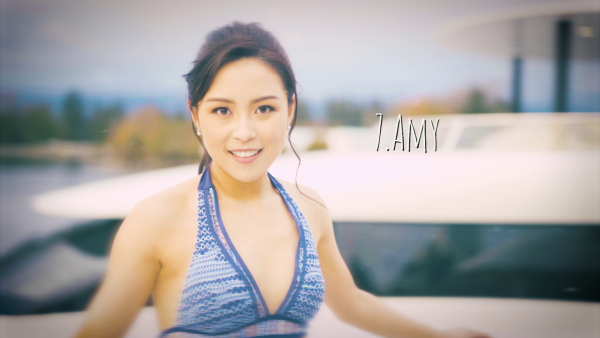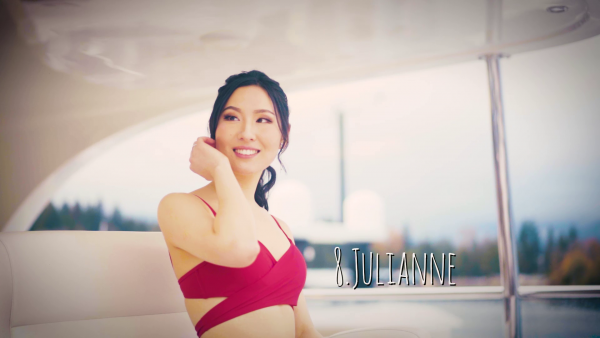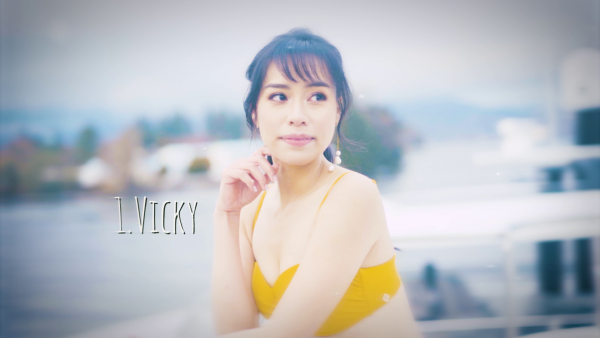 As elite students and graduates from prestigious universities around the world, not only were the contestants gorgeous and intellectual, but their talents had also left the audience and judges in awe! They blended a wide-range of performances together to literally create a "MCVP's Got Talent" show! Apart from singing and playing instruments, rapping, floral arrangement, sword dance, kickboxing, jazz dance, ballet, Chinese dance, and tap dance, a wonderful recital of piano, guitar, violin, pipa, zhongruan, guzheng, and clarinet was presented by these versatile contenders.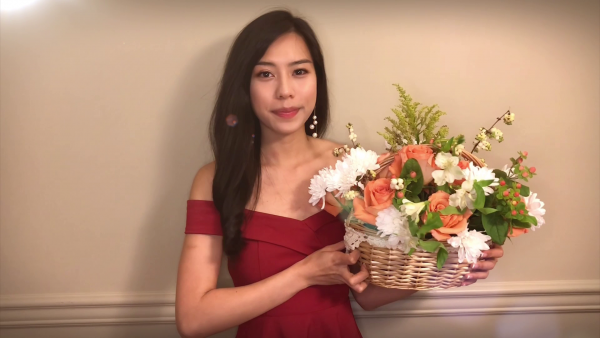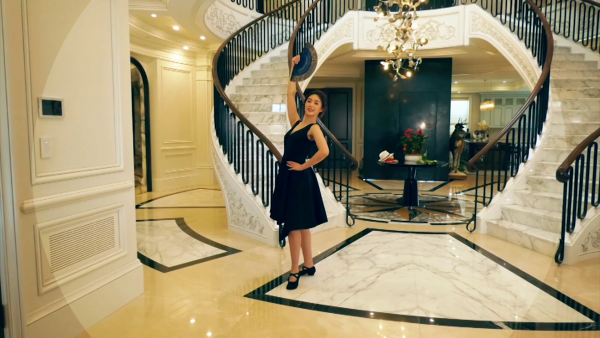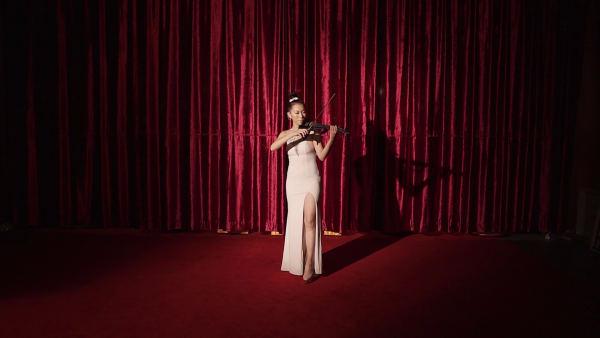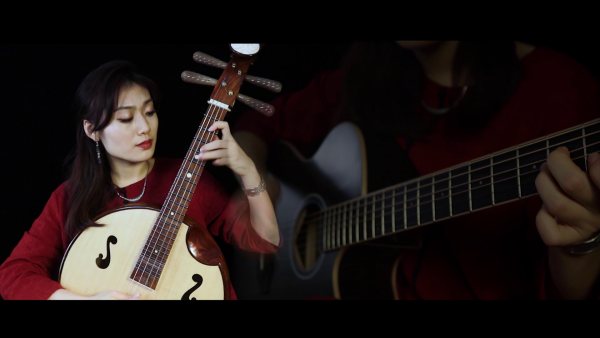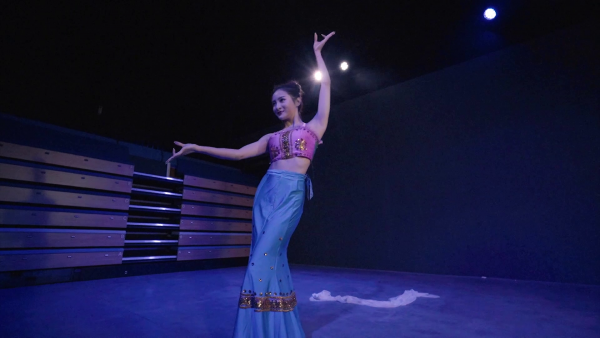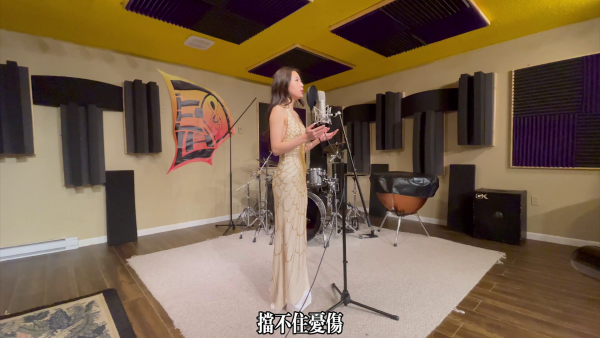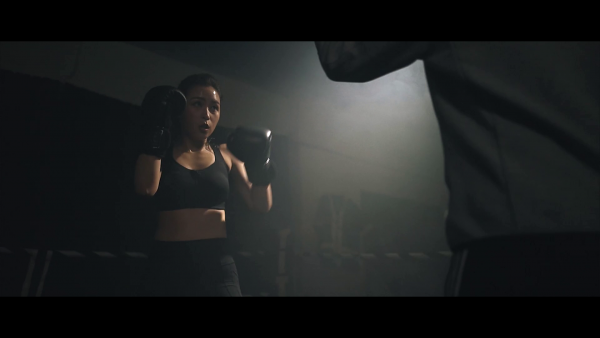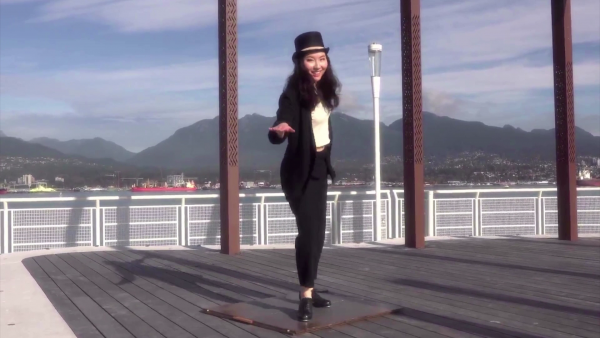 Every year, Fairchild TV takes pride in donating the production of the Miss Chinese Vancouver Pageant to help local non-profit organizations fundraise as a way to give back to the society. This tradition looked a little different this year. Spearheaded by the contestants themselves, a special tribute project was executed to thank frontline workers. #1 Vicky Wu and #8 Julianne Nieh designed homemade gifts; #3 Ariel Cao and #6 Kitty Yao encouraged the public to donate needed supplies; #4 Beryl Liu and #5 Rida Wang offered a helping hand to animals and the disadvantaged respectively through new media; #2 Yuki Wei and #7 Amy Tso launched a fundraising event on social media platforms. As the two-month project was finally concluded, Fairchild TV and audiences were deeply moved by their great efforts.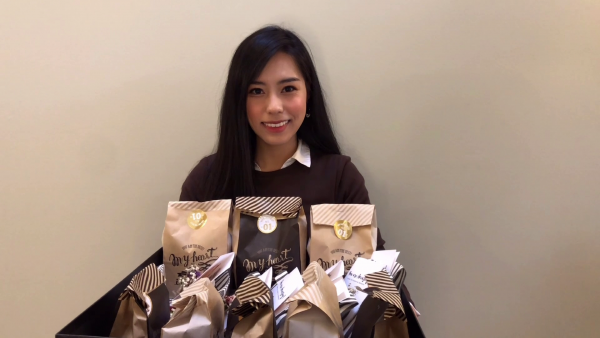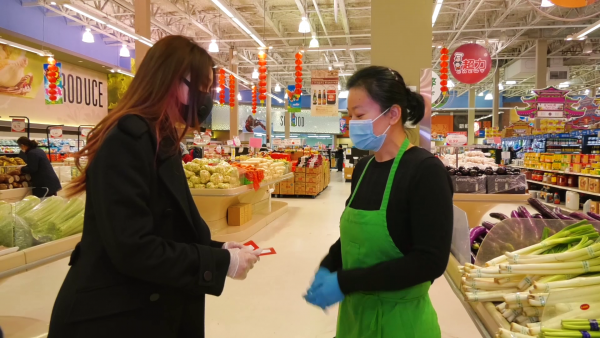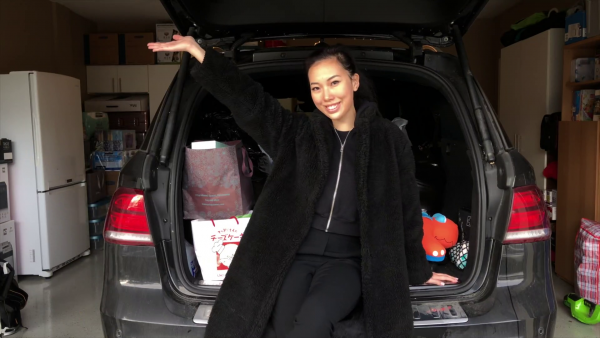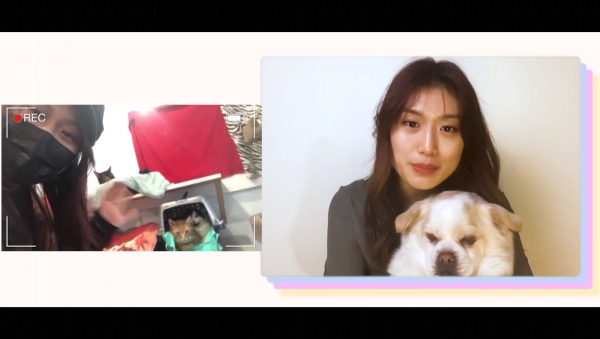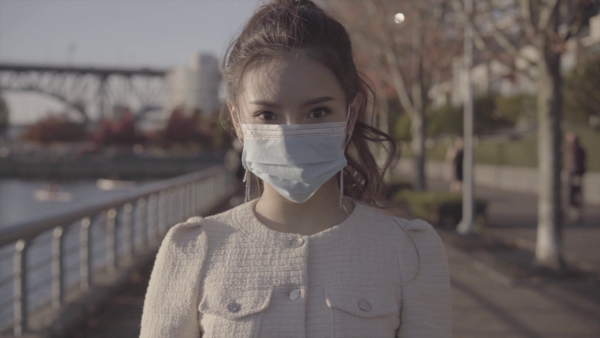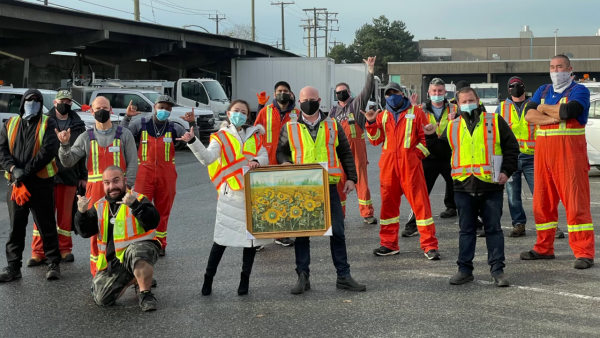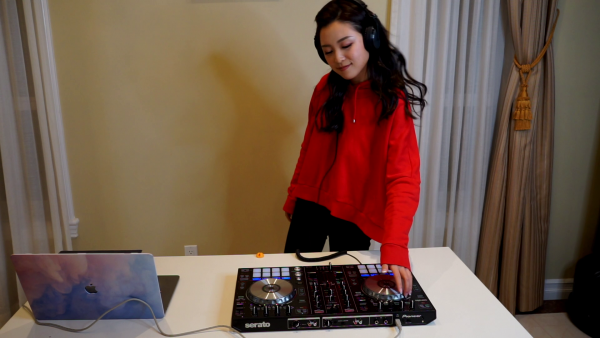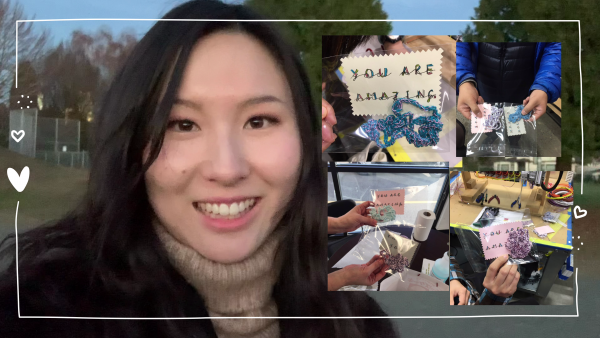 The handsome and personable guest performer Pakho also showed his support for this meaningful campaign from Hong Kong by surprising the contestants with a heartfelt message. He then performed his new song "Aftermaths" to send love and care to everyone in times of COVID-19, followed by his great hit "Free my love", encouraging us to envision a better future with love.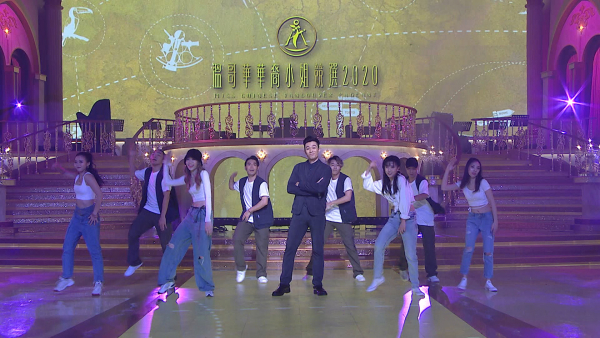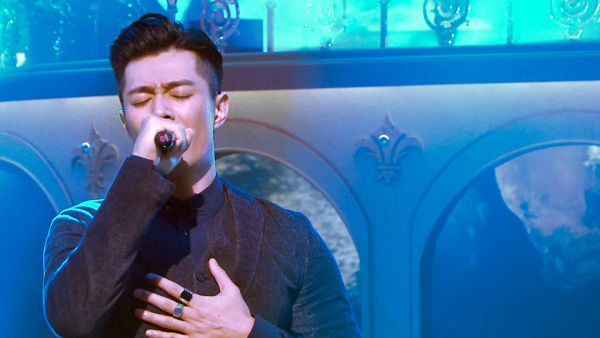 After months of trainings, the finalists were excited to attend this unforgettable Miss Chinese Vancouver Pageant 2020 convocation as some have regrettably missed their graduation ceremony during the pandemic. In elegant evening gowns and dazzling high heels, the girls revealed an emotional final plead that touched the hearts of the judges and global audience. Participating at Miss Chinese Vancouver Pageant in the extraordinary 2020 will forever be one of their special moments in life.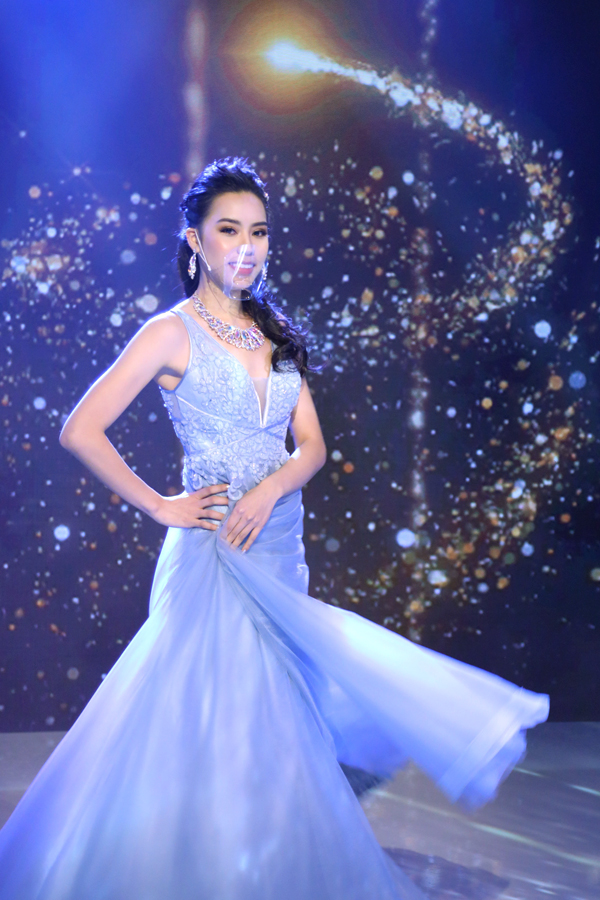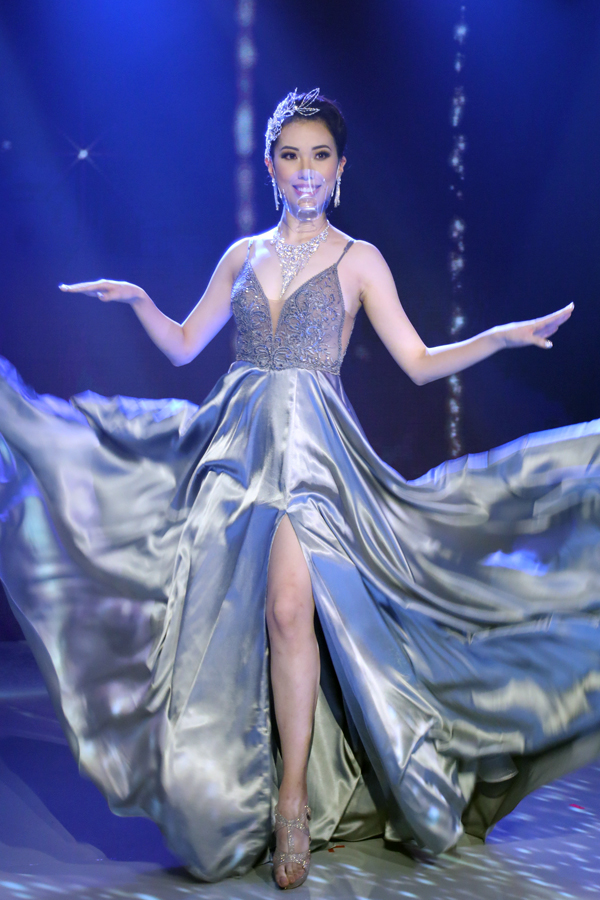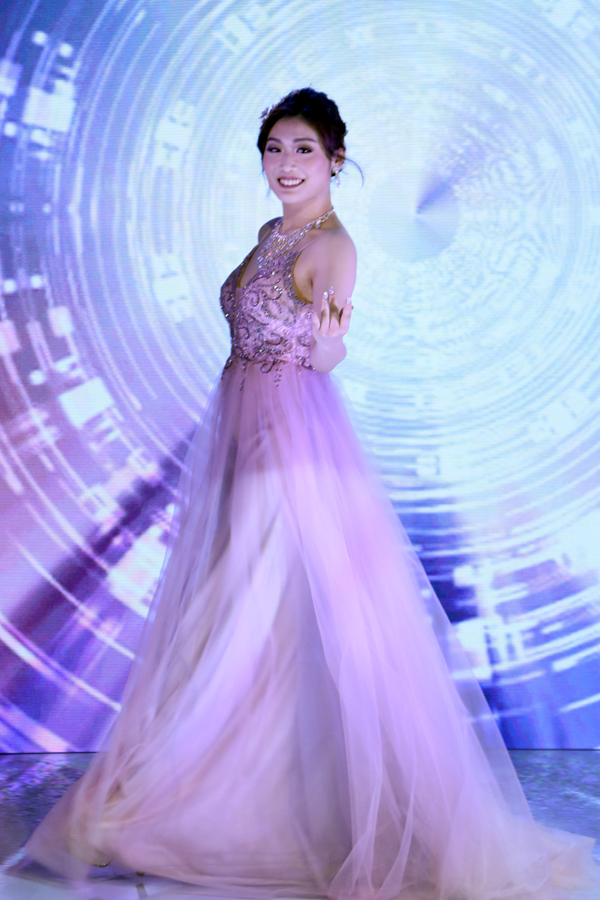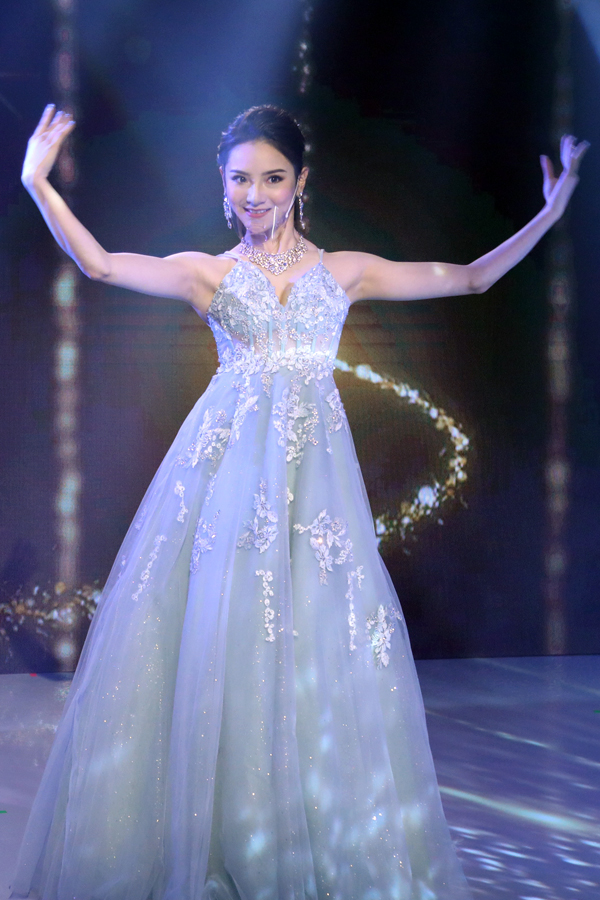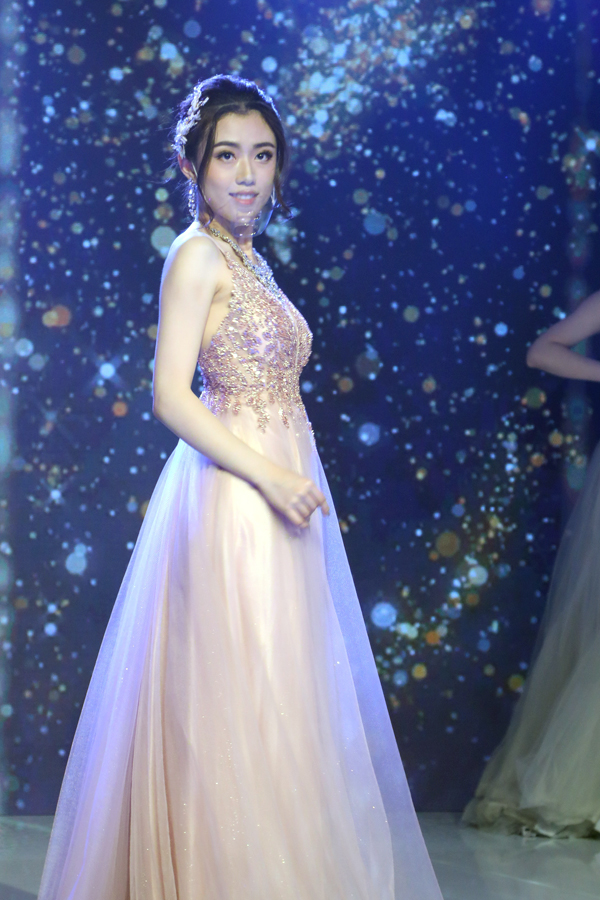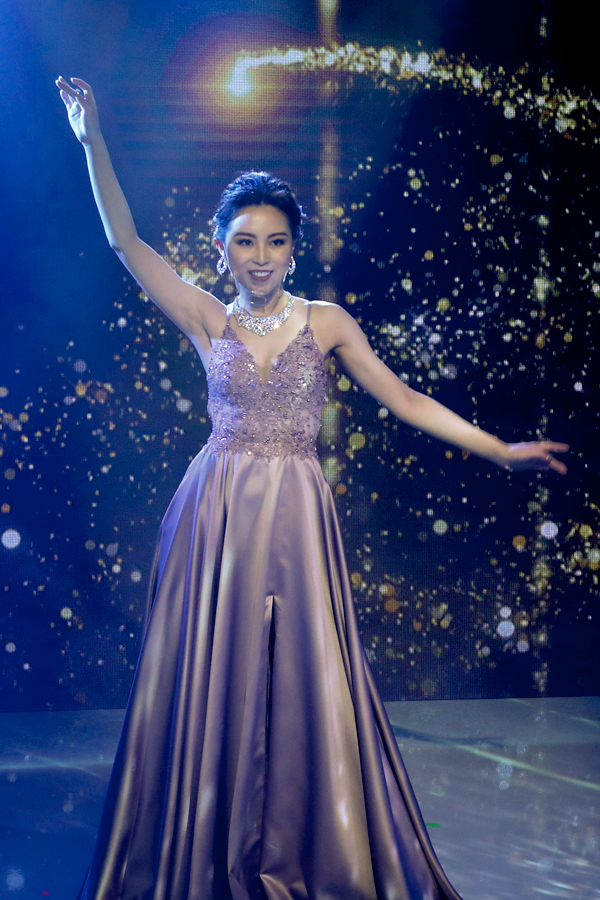 After much consideration, the results of the Pageant are as follows:
Champion and Luk Fook Jewellery Miss Photogenic: #7 Amy Tso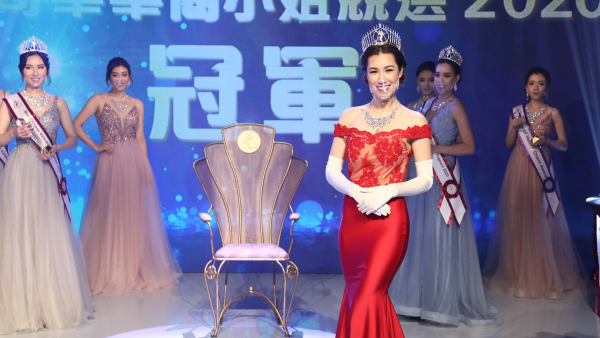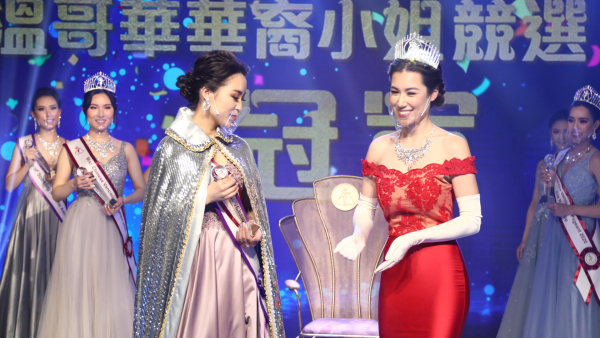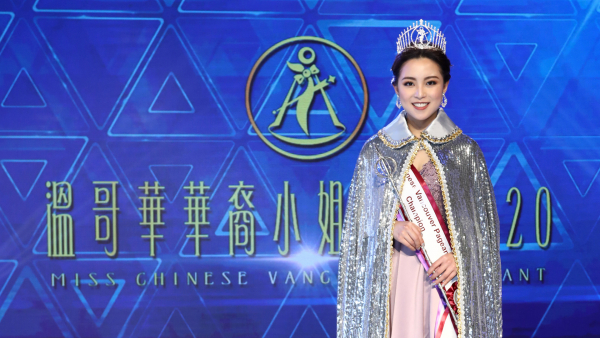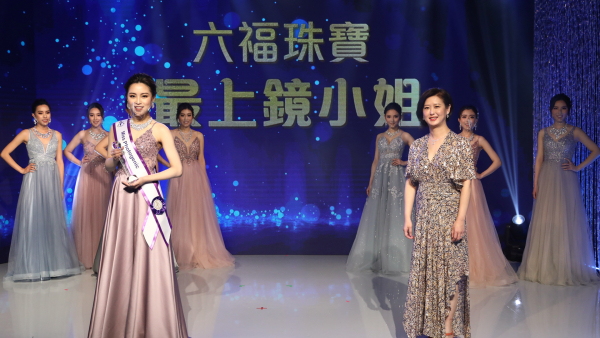 1st Runner-up: #8 Julianne Nieh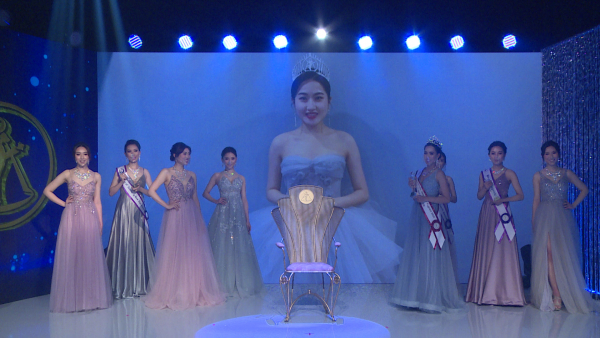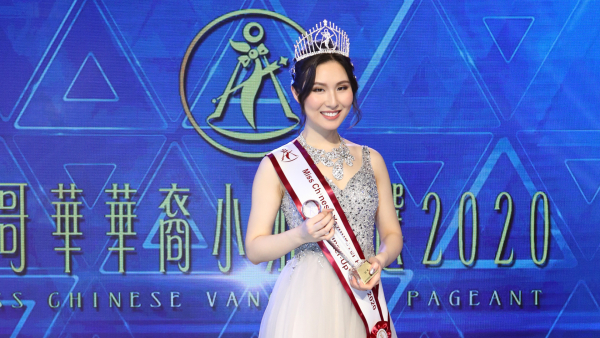 2nd Runner-up: #1 Vicky Wu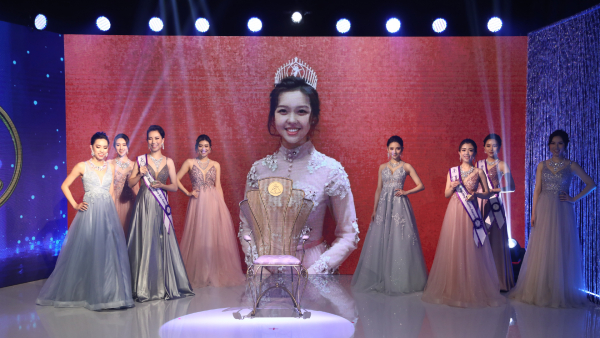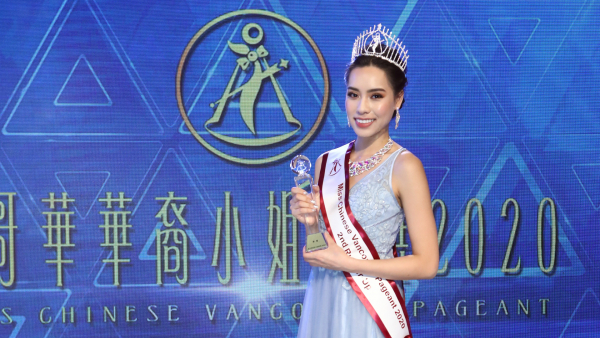 Beauty Court Sparkling New Star Award: #3 Ariel Cao,3 Fish Healthy Charm Award: #6 Kitty Yao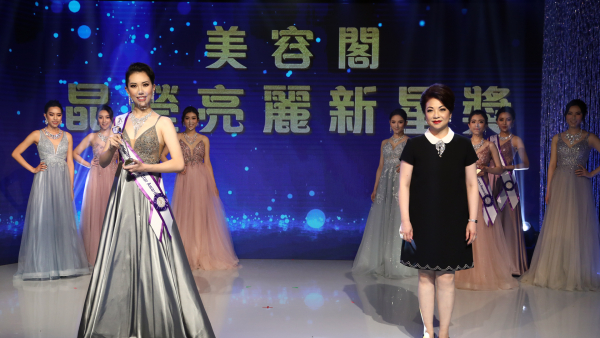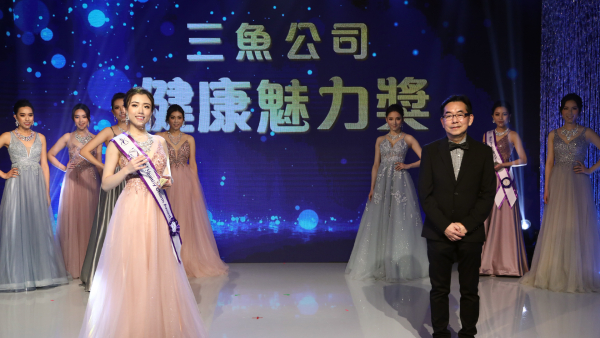 Congratulations to Amy Tso for capturing the title! We look forward to Amy's many more contributions to the community to spread positivity and warmth during this historic moment. Stay tuned to Fairchild TV 2 on December 27 at 8:35pm PST and Talentvision on January 10 at 9:50pm PST to enjoy this extraordinary Pageant Final again!
Miss Chinese Vancouver Pageant 2020 – Breaking with Tradition to create a Historic Moment
2020-11-09
With a quarter of a century's history, the prestigious Miss Chinese Vancouver Pageant has created numerous glorious moments on the glamorous stage. In an unfathomably challenging 2020, this extraordinary event embraces a completely different format, transcending from the dazzling stage to the mesmerizing virtual platforms. The names of the beautiful and courageous 2020 finalists will be forever engraved in the library of MCVP's Moment! Dressed in elegant cocktail attire, the gorgeous ladies made their first official appearance in the MCVP 2020 Kick-off program. Pretty and intelligent, the contestants all answered program host B Chiu's tricky interview questions ingeniously. The audience definitely had a hard time determining who was more eloquent and articulate!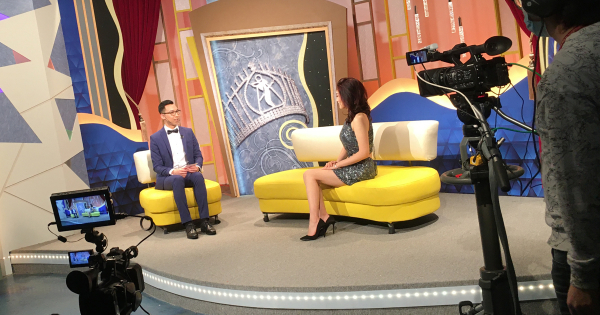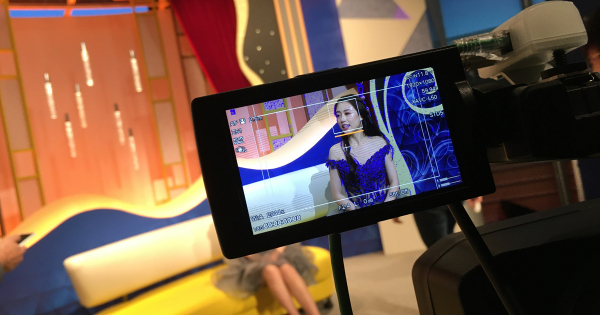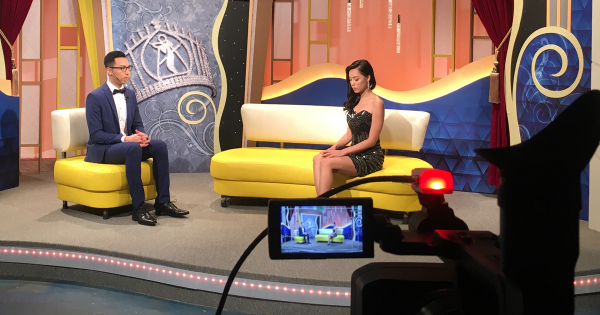 The Miss Chinese Vancouver 2020 are #1 Vicky Wu, a passionate traveler; #2 Yuki Wei, the little sister for all; #3 Ariel Cao, a stylish model; #4 Beryl Liu, a talented film and theatre graduate student, #5 Rida Wang, an influencer with over 10k fans; #6 Kitty Yao, a dedicated accountant, #7 Amy Tso, a Master from an Ivy league university and #8 Julianne Nieh, a Taiwanese and Korean hybrid. With the Pageant adopting a reality show format, the ladies will have to tackle different challenges such as talent performances, swimsuit catwalk, a nerve-wracking round of Q&A, and more on Fairchild TV 1's The Moments of MCVP 2020 every Tuesday at 6:45pm and 10:20pm. Whoever is having the greatest advancement in the upcoming 6 episodes along with an outstanding performance at the Final on December 20th will take home the championship!
| | | | |
| --- | --- | --- | --- |
| #1 Vicky Wu | #2 Yuki Wei | #3 Ariel Cao | #4 Beryl Liu |
| | | | |
| #5 Rida Wang | #6 Kitty Yao | #7 Amy Tso | #8 Julianne Nieh |
The honorable judge panel is composed of Assistant General Manager (Non-Drama) of TVB, Ms. Sandy Yu, prominent concert and record producer Mr. Richard Yuen, Miss Hong Kong and fashionista Ms. Deborah Moore, notable Hollywood star Mr. Ludi Lin, and Miss Hong Kong Karin Tham.
Ms. Sandy Yu
Mr. Richard Yuen
Ms. Deborah Moore
Mr. Ludi Lin
Ms. Karin Tham
Co-incidentally, "Aftermaths", a recent release from Special performing guest Pakho Chau can best dedicate to our finalists to wish them good luck on their special tribute project for frontline workers. In addition to a virtual collaboration between Pakho and the contestants at the Final, he has also prepared a little gesture to echo their tributes to spread love and kindness.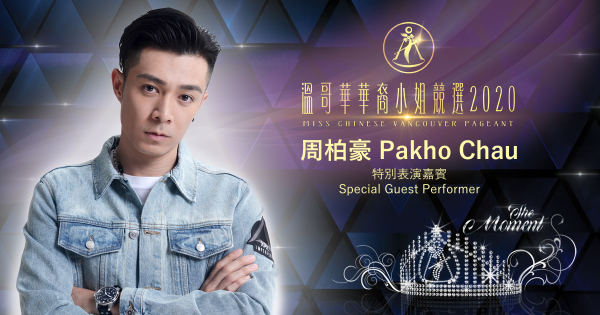 Complementing the brand-new pageant format, the contestants are also taking advantage of social media to present their best selves. Fairchild TV and Talentvision's program hosts Mandy Chan, B Chiu, Jerry Liu, Alice Lin, Mandy Jin, Chris Yuen, Manica Ng, and Suiki Zhang will test the girls' quick-wittedness by posing fun rapid-fire questions. To appreciate their inner beauty, stay tuned to Carmen Shao and Mary Lo's online interviews! You will certainly be captivated by their charming personalities! Make sure to follow MCVP's official website and social media for airtimes of the interviews and firsthand information on the evolving Pageant.
As a culmination of the 2020 Pageant, the most-anticipated Final will be simulcast on Fairchild TV 1, Fairchild TV official Youtube channel VancouverFTV and MCVP Facebook MCVPCanada on December 20th (Sunday) at 9pm. We invite audience from all over the world to witness the birth of Miss Chinese Vancouver 2020 Champion, a historic moment you will never forget!
MCVP 2020 This is YOUR Moment
2020-09-29
In the library of Miss Chinese Vancouver Pageant's Classic Moments, numerous success stories can be found, including Bernice Liu, Linda Chung, Leanne Li, Eliza Sam, and Gloria Tang, all current top-notch artistes sought-after by many in the industry. Former MCV Kayi Cheung, Carat Cheung, Veronica Shiu, Alycia Chan, and Linna Huynh competed in Miss Hong Kong Pageant equipped with an impressive portfolio at Miss Chinese Vancouver Pageant. Their great efforts were rewarded tremendously! In addition to remarkable achievements in the TV industry, they are also famous influencers with a large fanbase.
Follow their footsteps and embark on a victorious path! Fairchild TV is honoured to invite Assistant General Manager (Non-Drama) of TVB, Ms. Sandy Yu to join the judge panel and meet with the finalists online this year. For young ambitious ladies who are determined to pursue their dreams in the entertainment sector, you are now one step closer to your career launch than others! What are you waiting for?
During this pandemic pause, many have opted for the online world to discover infinite possibilities. With glamorous legacies, the prestigious Miss Chinese Vancouver Pageant also breaks away from its formal pageant roots to embrace a completely different format this year, transcending from the dazzling stage to the mesmerizing virtual platform. Spearheaded by YOU, the Pageant will unfold a new chapter in the long history of MCVP! Coping with the brand-new format, finalists' pageant journey will be captured in a series of special programs. In each episode, contestants will take up a different challenge and be judged based on their improvements. Along with their performances at the Final, our judge panel will select the champion! Contestants also have to take advantage of their own as well as Fairchild TV's social media platforms to present their best selves. To ignite their infinite potentials, a series of trainings will be arranged. Apart from online lessons, finalists are going to join one-on-one or small group make-up, skincare, and modeling classes while maintaining physical distance to keep everyone safe. Our team of professional producers will also teach them essential self-filming techniques.
Miss Chinese Vancouver Pageant is Your Moment!
Your passion cannot wait! If you are the age of 17 to 27,
register
before October 7 (Wednesday) by 5pm to shine bright on the Miss Chinese Vancouver Pageant platform. Every significant moment of your self-transformation will be documented and celebrated in a series of special programs. Once you have logged in, your Perfect Moment will soon be your present moment!