MCVP Finalists Meet with Judges
2020-12-10
The Final of Miss Chinese Vancouver Pageant 2020 will be aired on Fairchild TV 1 at 9pm on December 20th (Sunday). The honorable judge panel will select the champion, 1st runner-up, 2nd runner-up and the winners of Beauty Court Sparkling New Star Award, Luk Fook Jewellery Miss Photogenic, as well as 3 Fish Healthy Charm Award. The 8 finalists first met with four judges in person, including prominent concert and record producer Mr. Richard Yuen, Miss Hong Kong and fashionista Ms. Deborah Moore, notable Hollywood star Mr. Ludi Lin, and Miss Hong Kong Karin Tham. The girls grasped the opportunity to present their best selves in a short period of time, wishing to leave a lasting impression on the judges. Following the health and safety guidelines strictly was also a must. Everyone abided by the mandatory mask-wearing and social distancing restriction.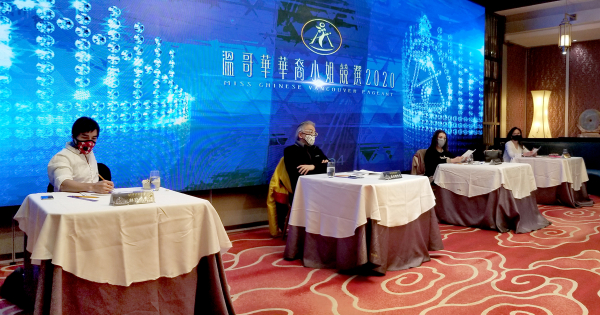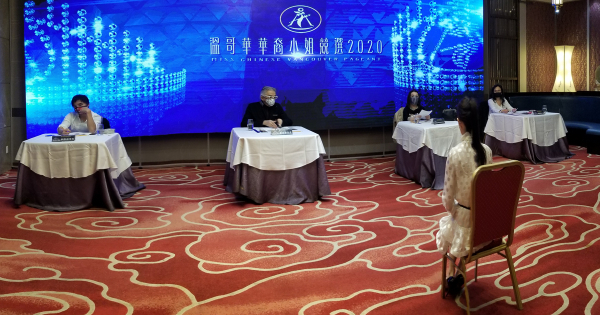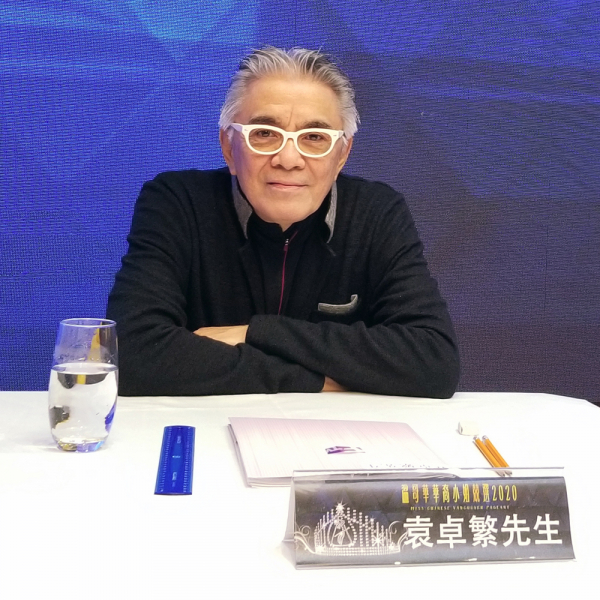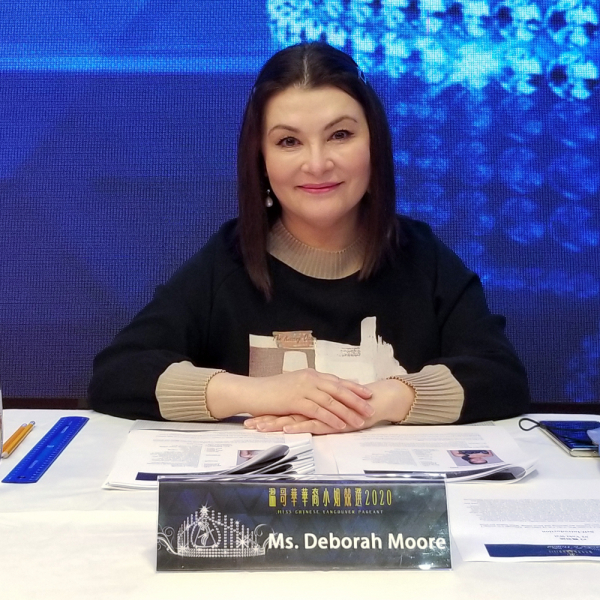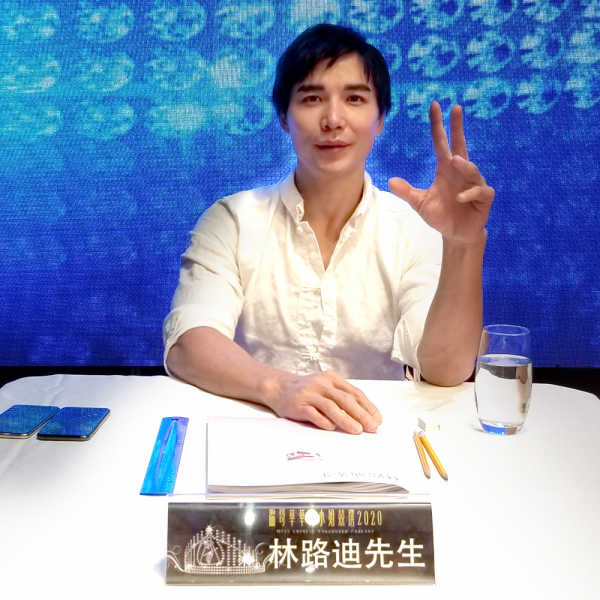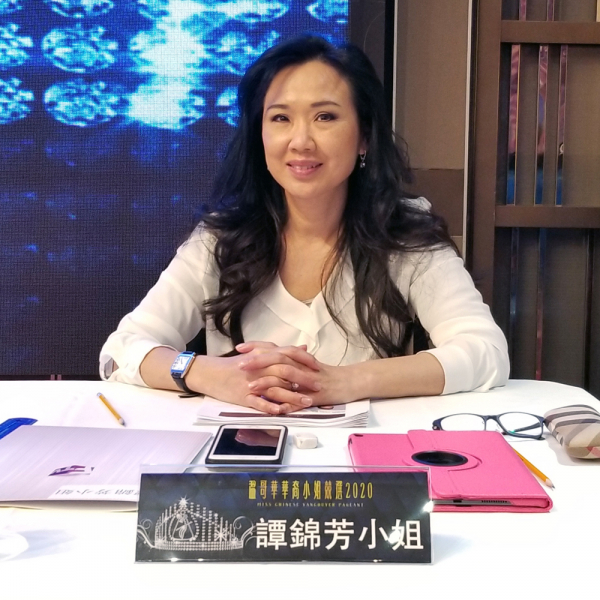 With their previous experience, the contestants showed more confidence when meeting virtually with Assistant General Manager (Non-Drama) of TVB, Ms. Sandy Yu and answered her interview questions ingeniously.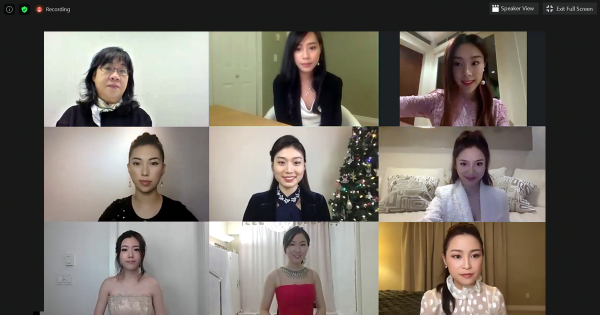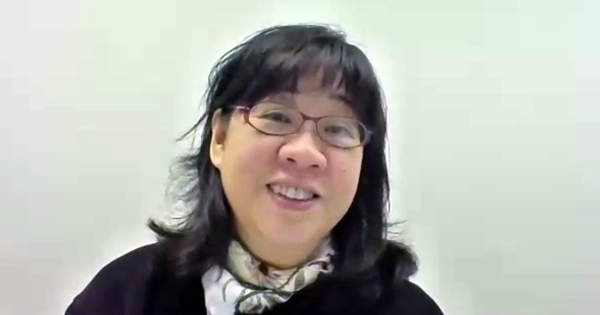 he judges all agreed that this year's finalists are "Smart & Beautiful"! Who will be crowned Miss Chinese Vancouver 2020 Champion? Apart from Fairchild TV 1, also stay tuned on Fairchild TV official Youtube channel and MCVP Facebook to find out!
Finalists Prepare for the Final
2020-12-09
Counting down to the Final of Miss Chinese Vancouver Pageant 2020, our styling supervisor Shirley Chan has been sourcing different fancy outfits and accessories for the finalists to try on. The ladies recently were put into classy evening gowns accompanied by dazzling jewelry pieces to elevate their elegant temperament. From girls next door to glamorous goddesses, the 8 beauties are ready to shine at the Final!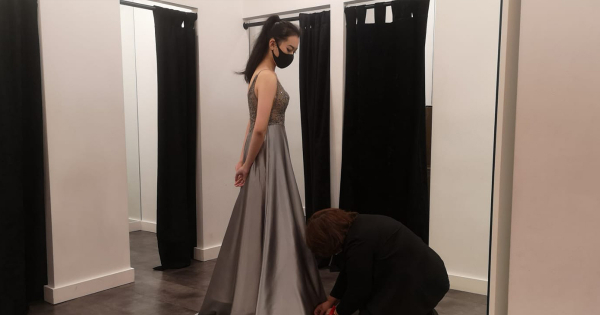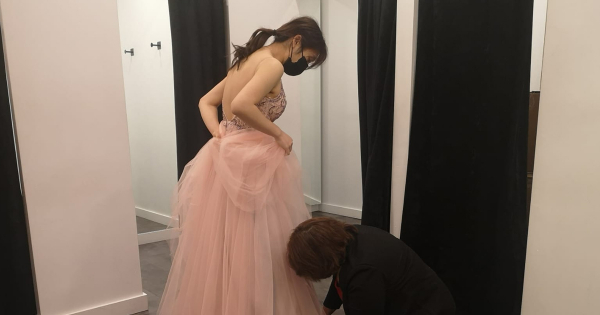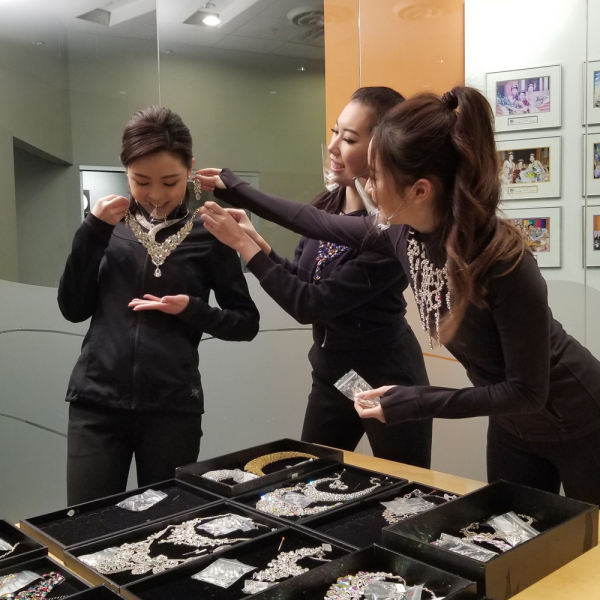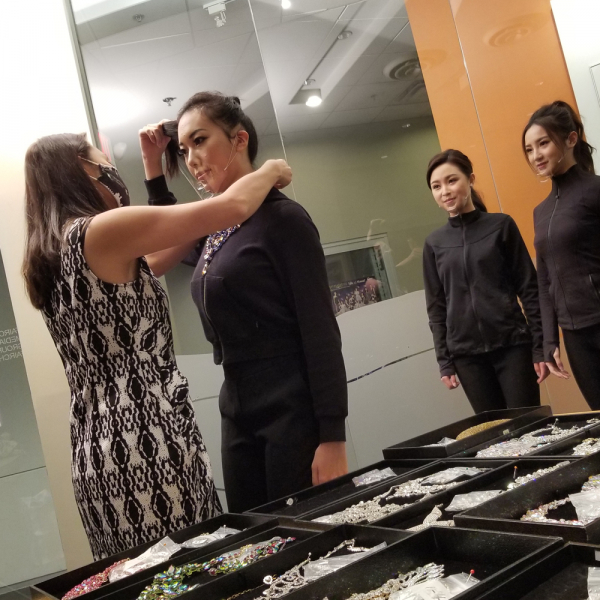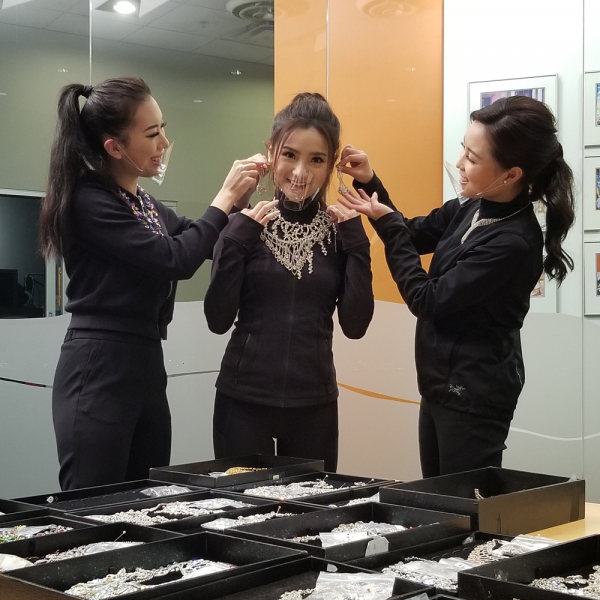 Finalists Showcase Their Elegance With Exquisite Jewelry
2020-12-03
Who doesn't love jewelry especially when you are a young lady! While observing strict health measures, the contestants tried on a wide selection of well-crafted necklaces, earrings, bracelets, and rings. They were fascinated by the charming and stylish designs! Wearing gorgeous pieces of jewelry not only enhances their beauty but also highlights the elegant temperament of Miss Chinese Vancouver.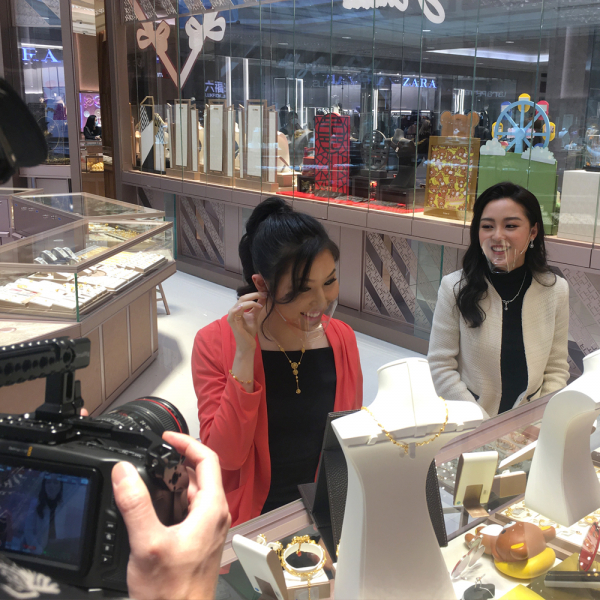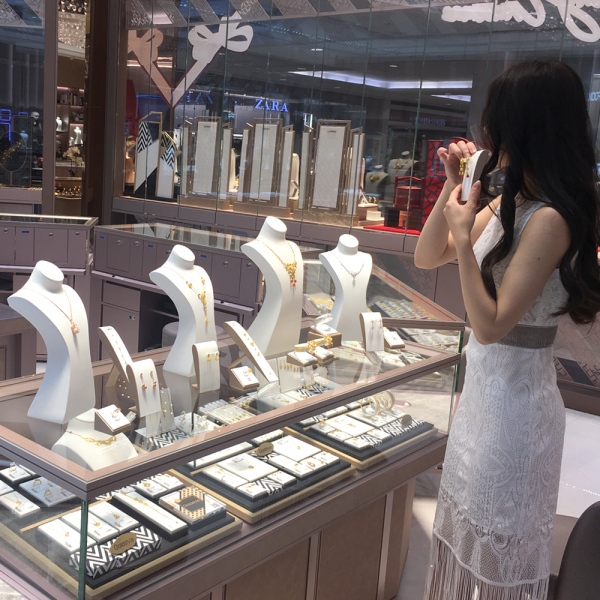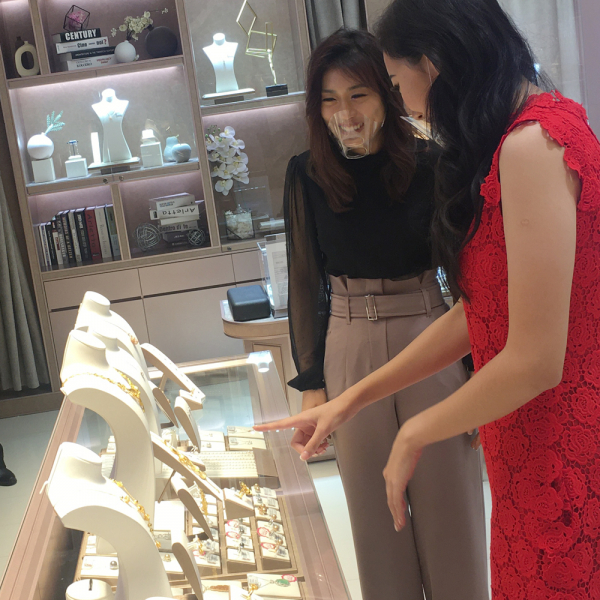 Among all the collections, which ones will be the finalists' favourites? Stay tuned to Fairchild TV 1's The Moments of MCVP 2020 aired next Tuesday at 6:45pm and 10:20pm to find out!
MCVP 3rd Online Training
2020-11-26
The production team was greatly impressed by the finalists who demonstrated extraordinary professionalism as they filmed the swimsuit segment outdoor in freezing cold weather.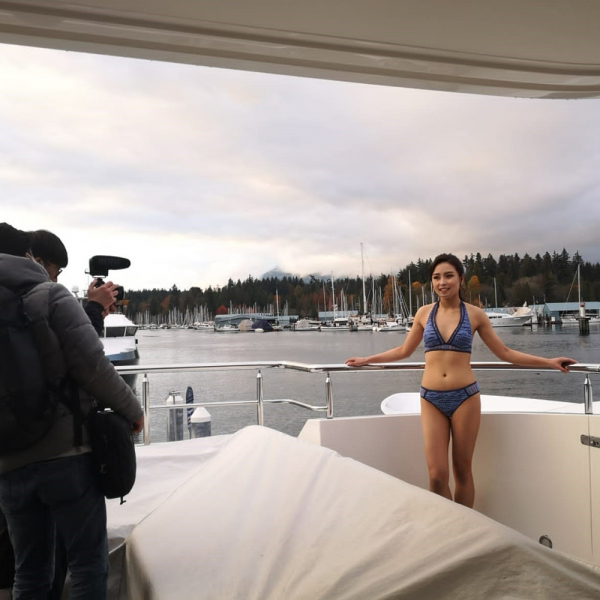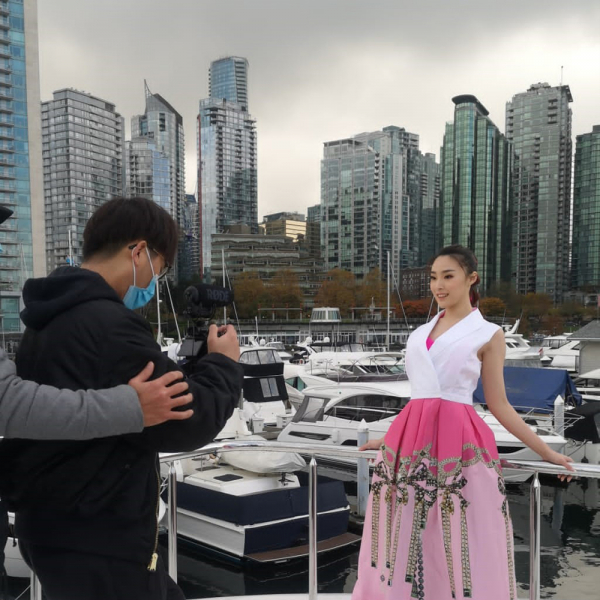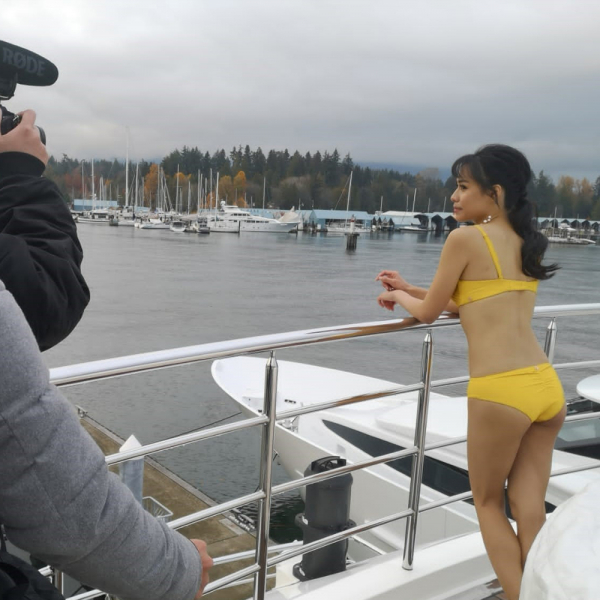 To present the finest performance, online modelling classes were arranged to coach the contestants how to show off a great posture in front of the camera with confidence. In addition, the ladies have also learned to find their best camera angles.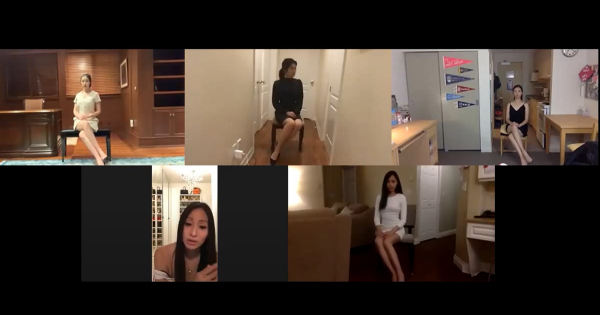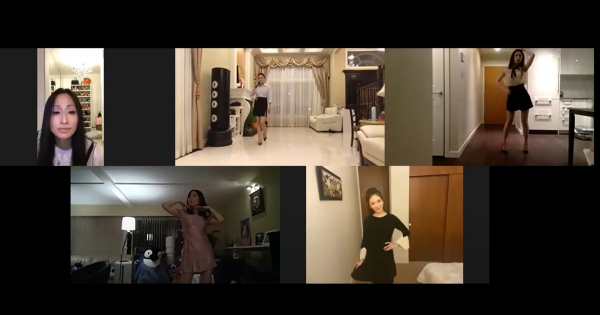 Stress as a result of working under a tight schedule can affect skin condition. A skincare seminar gave them tips to achieve healthy complexion. The expert explained the correct cleansing and skincare routines thoroughly, as well as how to choose the most effective products. The finalists have definitely learnt a lot from these classes!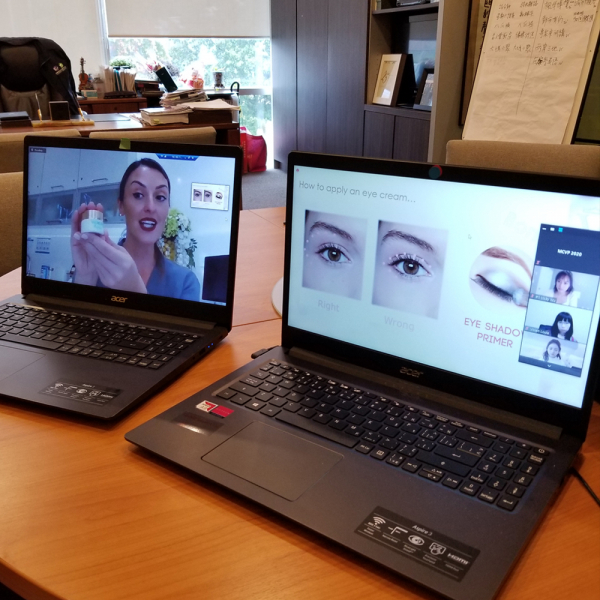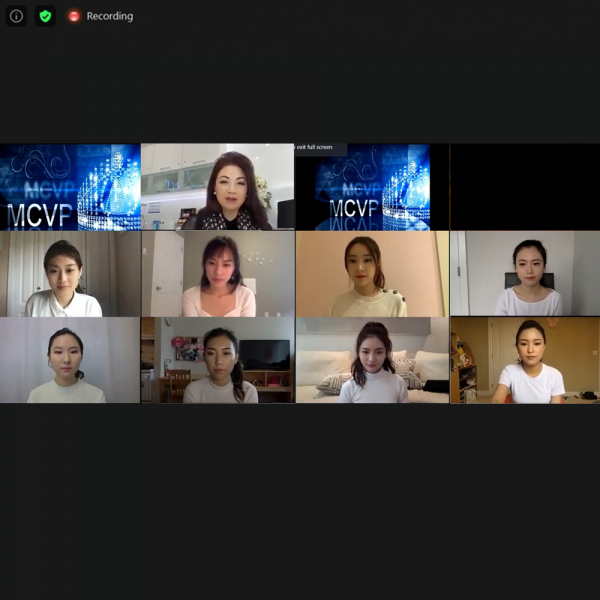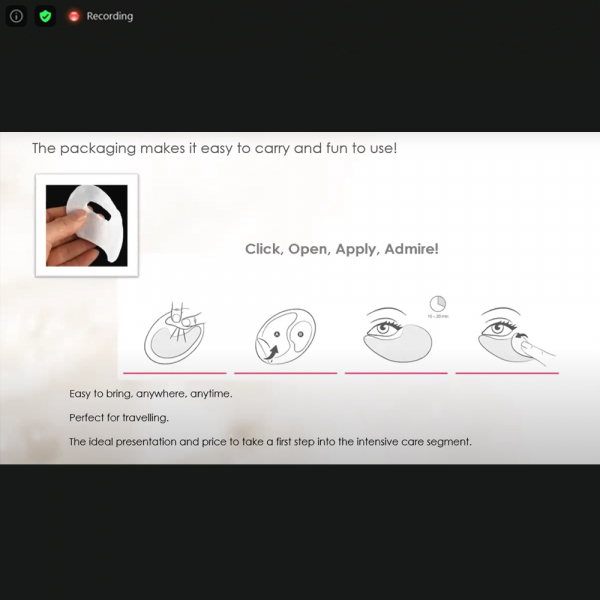 Stage Training & Fitness Session
2020-11-24
Miss Chinese Vancouver Pageant 2020 is now in full swing! The 8 finalists continue to participate in different online and small group training to prepare themselves for the Tuesday challenges on The Moments of MCVP 2020 and the performance at the Final. The girls have been attending stage training session once a week guided by Stage Director Didi and putting great efforts into practicing their stage movements and dances.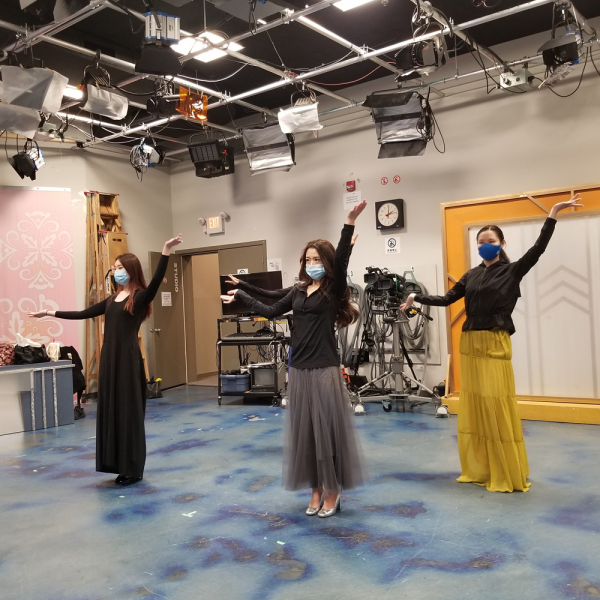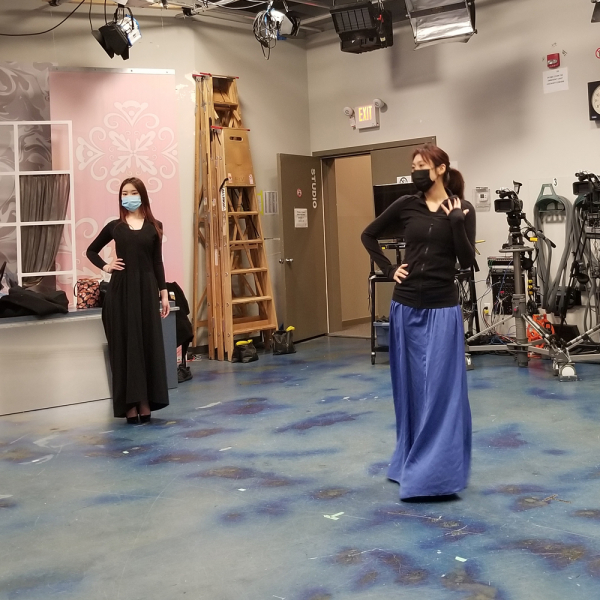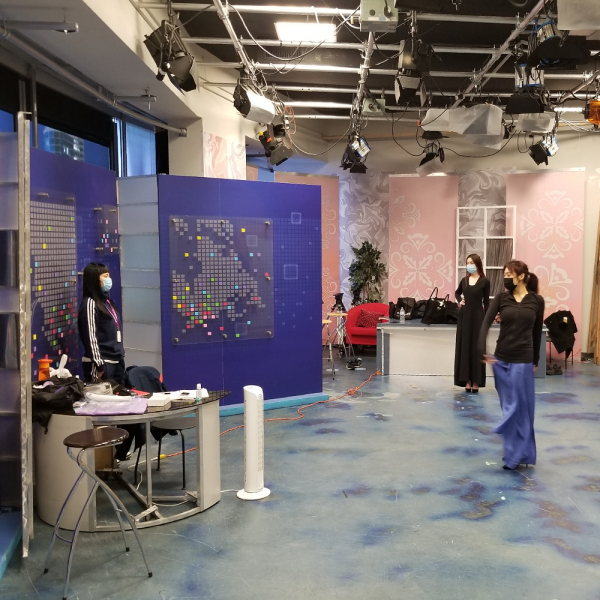 To achieve a perfect figure, professional advice provided by fitness coach is undoubtedly essential. The instructor first met with the contestants via video conferencing to learn more about their dietary and workout habits then customized a balanced meal and exercise guide for each of them. With a detailed fitness plan, the contestants can definitely build a healthy and beautiful body at home!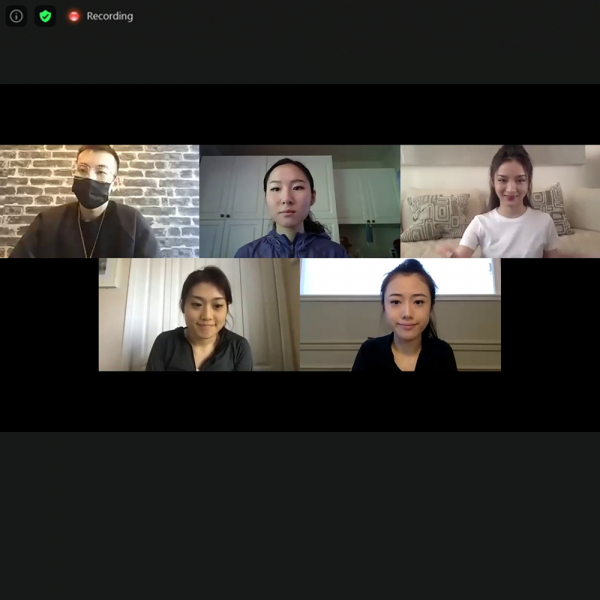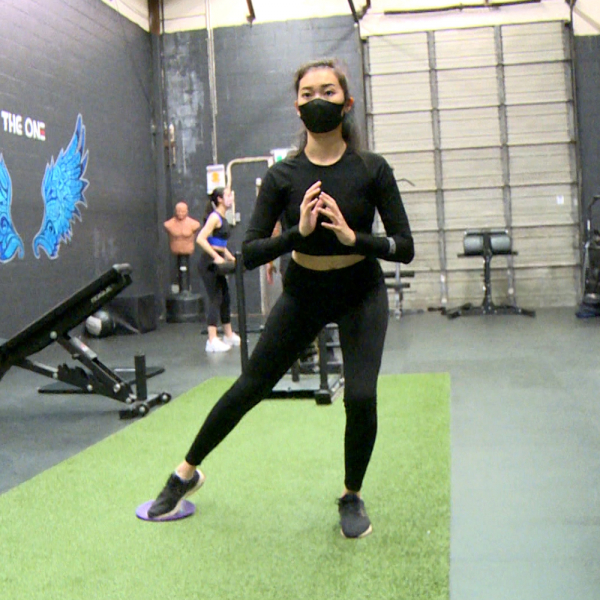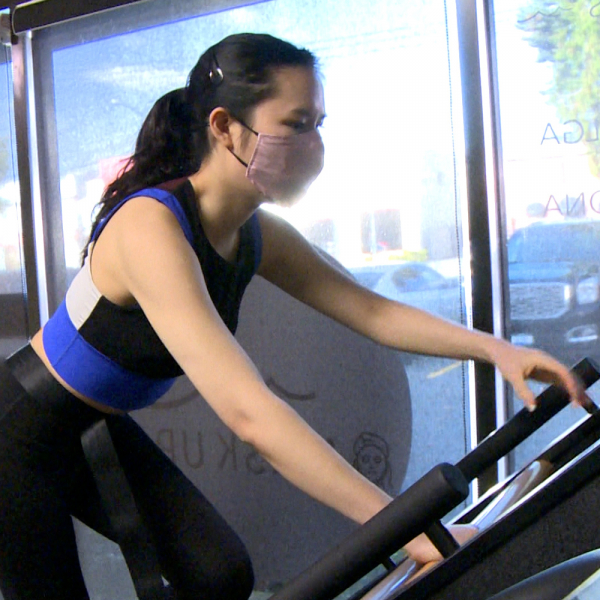 MCVP 2nd Online Training
2020-11-20
In order to present their best on various platforms with the new format of this year's Pageant, the top 8 finalists learnt essential self-filming techniques from our team of professional producers. They pointed out the importance of composition as it can enhance the aesthetic aspect of the shots. Lighting is also a significant component in filming, followed by framing and steady camera movements. During the seminar, the producers also shared and critiqued selected online clips.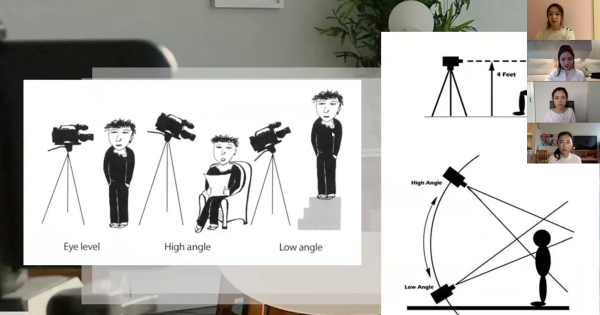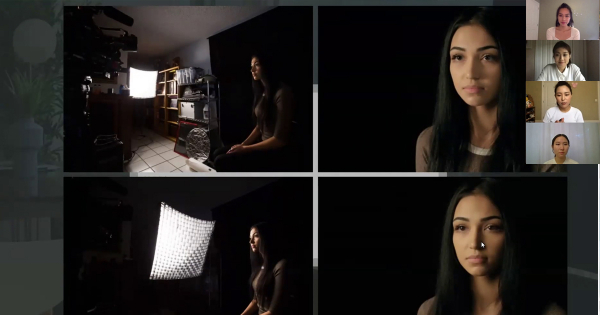 Online Sharing Sessions with MCVP '19 Winners and Miss Hong Kong Wing Lam
2020-11-17
MCVP 2019 champion Jennifer Packet along with 1st Runner-up Winnie Zheng and 2nd Runner-up Danni Jia, both are in China, had a virtual meeting with this year's contestants previously to share some tips on how to excel in the pageant. In terms of meeting with the judges, Jennifer advised the girls to research the background of judges in advance. As the leader of last year's pageant who was always willing to help other contestants, Winnie emphasized the importance of teamwork. Danni suggested that everyone enjoy the journey because they will definitely step out of their comfort zone and become a better person under the guidance of the MCVP professional team. During the sharing session, the 3 pageant sisters welcomed all questions raised by the finalists, hoping to give them more insights to showcase their best!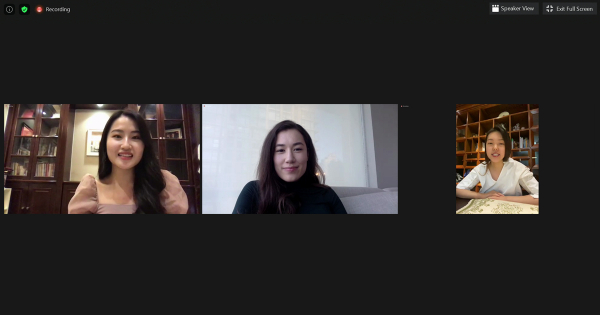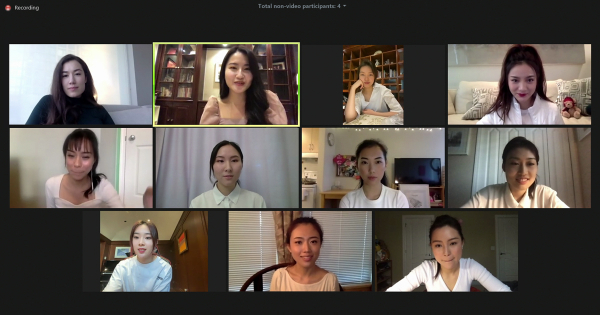 Currently residing in Los Angeles, Miss Hong Kong Wing Lam also spared some time to share her experience with the 8 finalists. Wing not only captured the third place at the 1987 Miss Hong Kong Pageant, but also won Miss Photogenic at Miss International Pageant. In addition to her glorious pageant path and acting career, Wing is also an accountant and a You-tuber. In her seminar with the finalists, Wing reminisced on her days at the pageant and revealed the challenges she confronted as a 17 year old girl. Moreover, she strongly encouraged the contestants to support each other despite the fact that they are all contenders. The pageant is a once in a lifetime experience but these fond memories and friendship will last forever. To view the entire heartwarming seminar, please visit Wing's YouTube channel.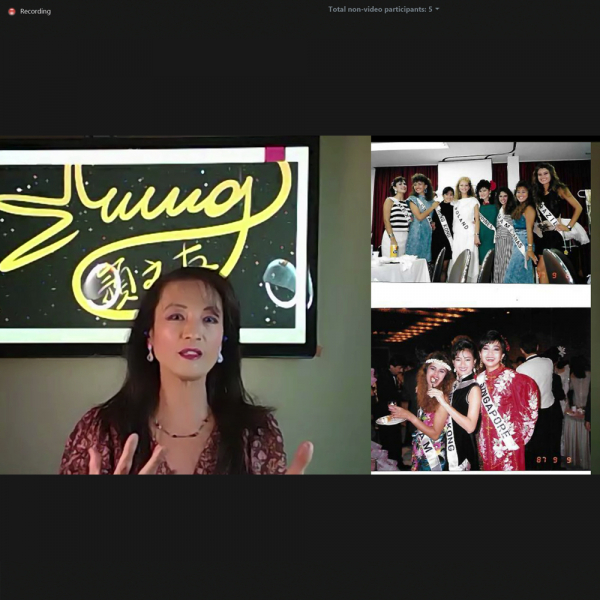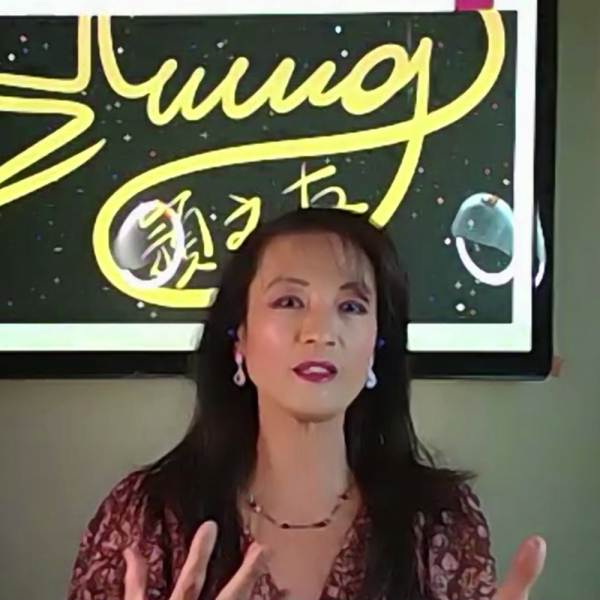 Finalists Dazzle in Cocktail Dresses
2020-11-13
Cocktail dresses not only look stylish and classy but also highlight women's curvy figures. The contestants were excited when they tried on a variety of trendiest dresses that accentuated their beautiful body shapes and femininity. With the hard work of styling supervisor Shirley Chan, the lovely young girls have been transformed into elegant ladies!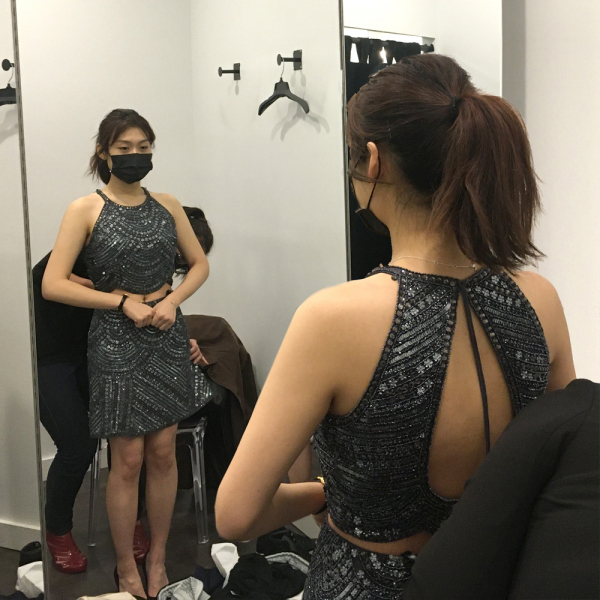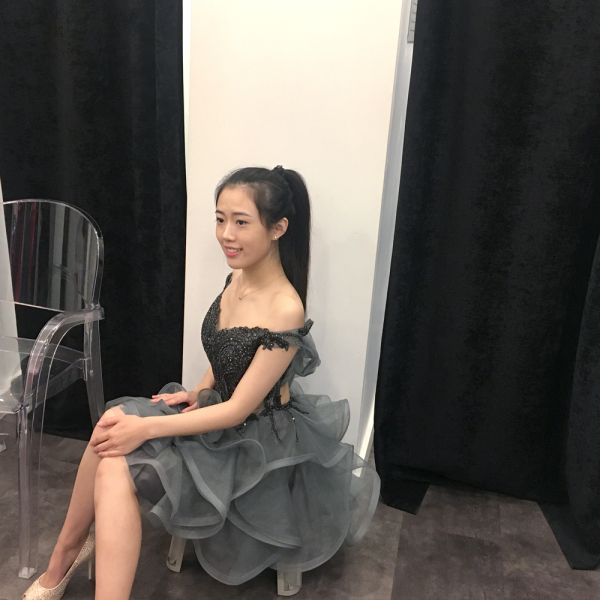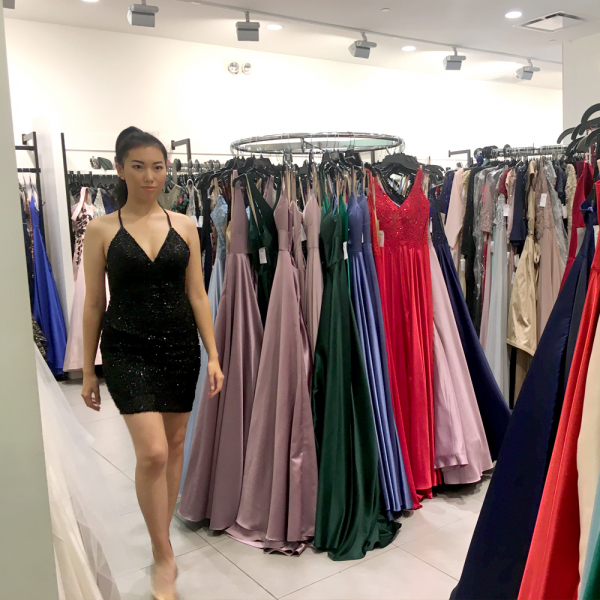 Top 8 Will Make Their First Appearance Soon
2020-11-06

A series of professional online and small group trainings later, the 8 extraordinary beauties will be unveiled and make their first public appearance on Fairchild TV 1's MCVP 2020 Kick-off on November 9th at 9:50pm! Moreover, the finalists' wit will be put to test as they are being interviewed by program host B Chiu. Who will be more eloquent and articulate? We will find out on Monday!
Official Photoshoot
2020-11-05
This year's contestants are truly beautiful inside and out. They are not only proficient in writing and rhetoric, but also capable of expressing their thoughts well through body languages. In face of the pandemic, styling supervisor Shirley specially designed colourful masks to match with the finalists' outfits. This series of official photo shoot was definitely part of an unforgettable Moment in the long history of MCVP! At the same time, the contestants also set a good example in encouraging people to wear masks in public settings to prevent the spread of the virus together.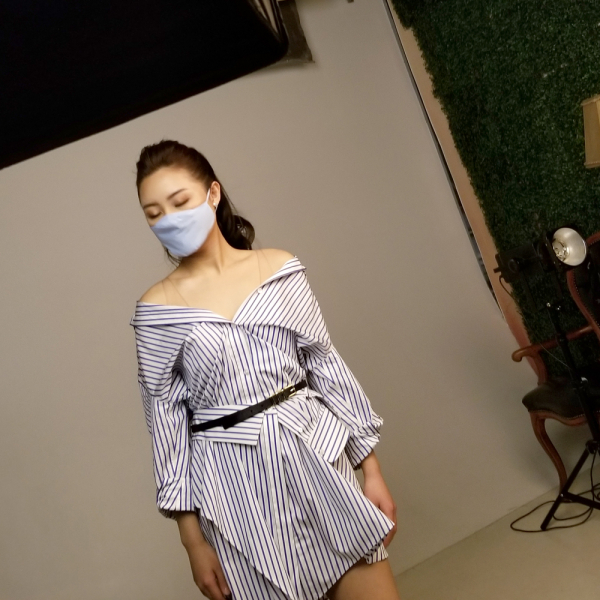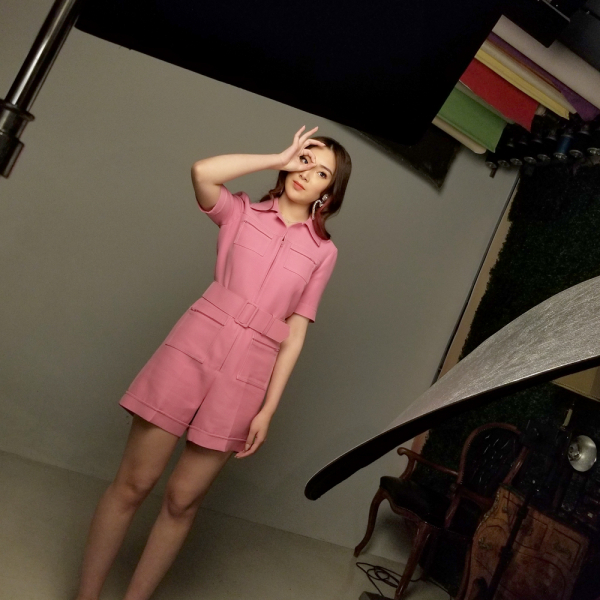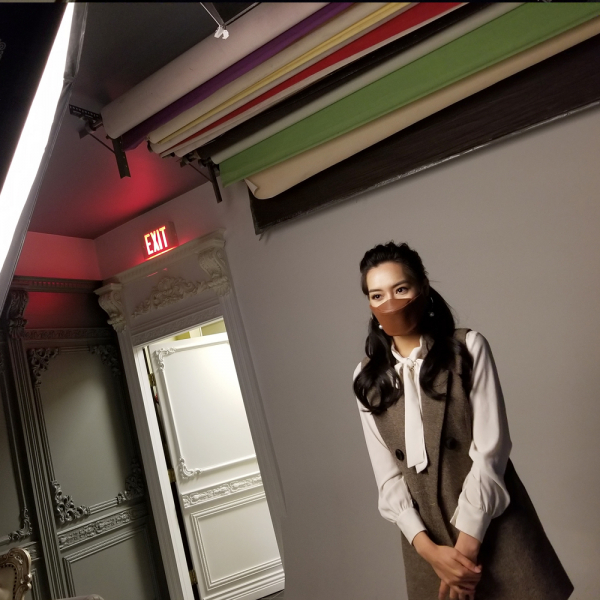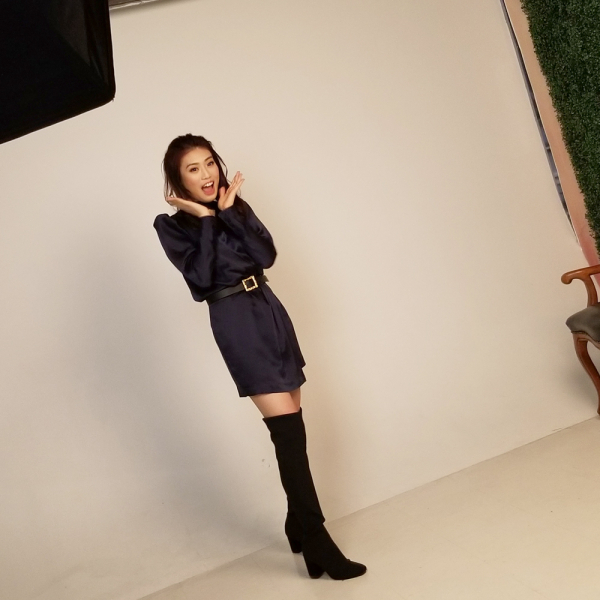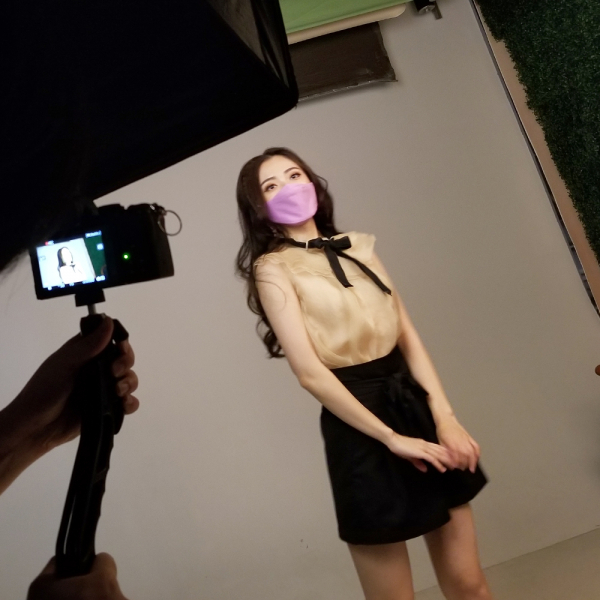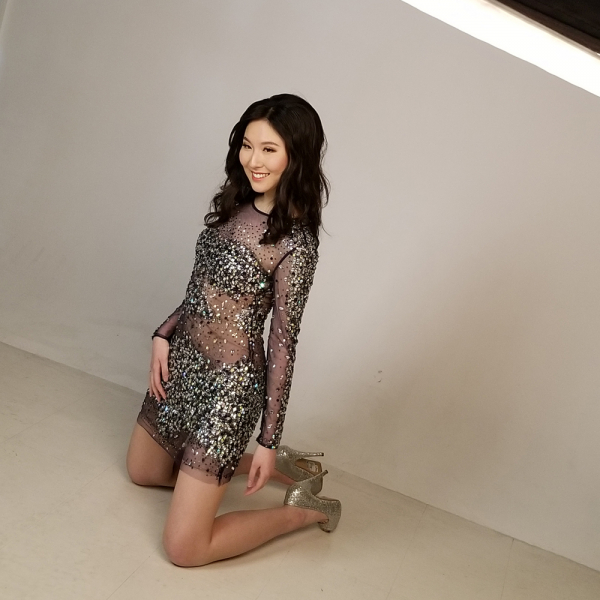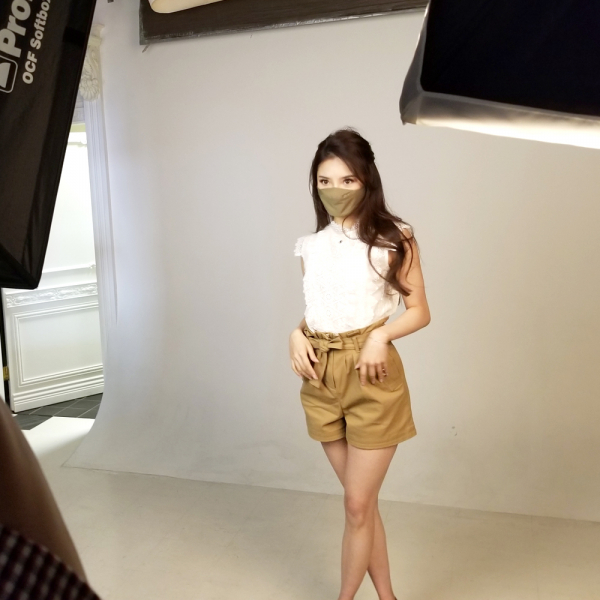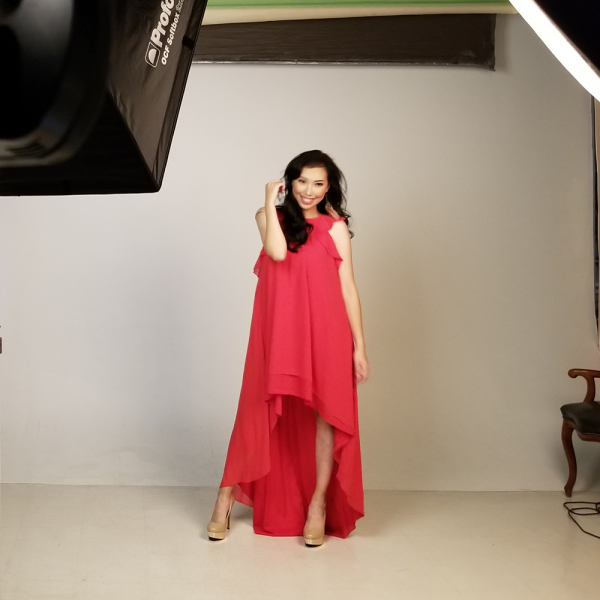 Miss Chinese Vancouver Tingting Niu Shares Influencing Skills
2020-11-02
Virtual meeting allows people residing in different continents to easily connect with each other. Currently working in Hangzhou, China, Miss Chinese Vancouver Tingting Niu spared some time to share her pageant journey with the top 8 finalists and teach them how to present their best selves through online platforms.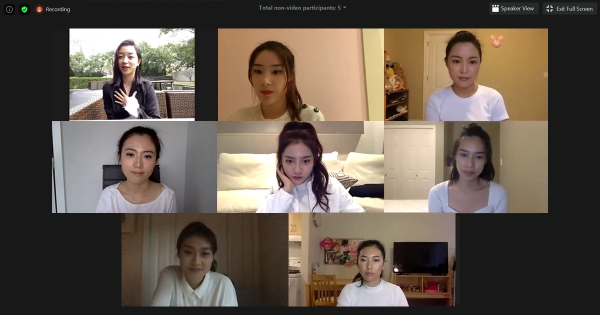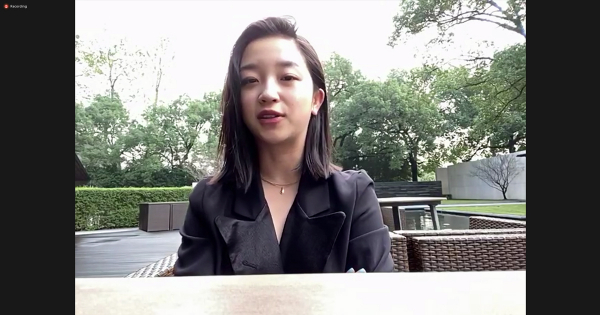 Since Tingting captured the second place at the Miss Chinese Vancouver Pageant, she has not only become the host of Asian Magazine and Snapshots, but also served as one of the MCs at last year's Final. In addition, as an influencer, her daily life is always on display. Tingting's advice can definitely help the contestants to shine bright on every social media platform.
MCVP 1st Online Training
2020-10-27
This year, Miss Chinese Vancouver Pageant provides a series of online trainings to ensure all contestants will shine bright and stay safe throughout their pageant journey. A Professional aesthetician was invited to be the first instructor to teach them some useful makeup techniques. A flawless makeup look can definitely brighten one's appearance and let the contestants stand out in the crowd. For instance, applying the right lipstick can definitely accentuate the already appealing beauty.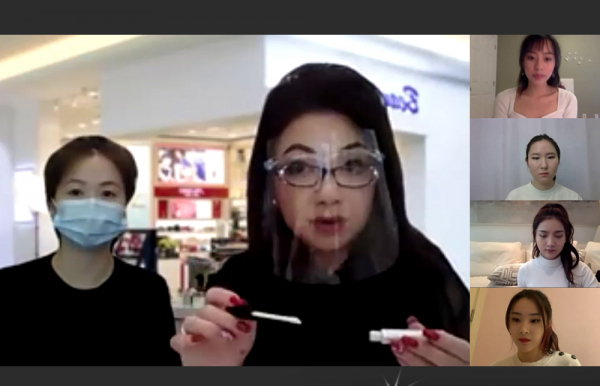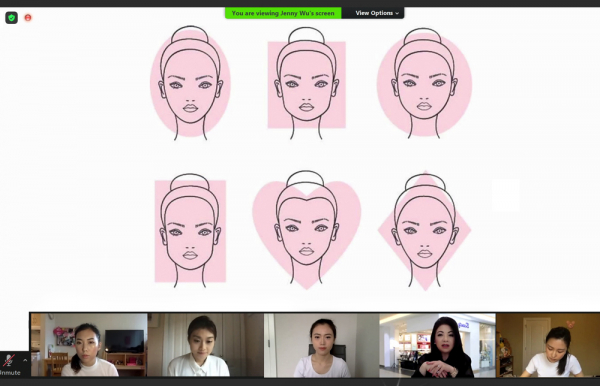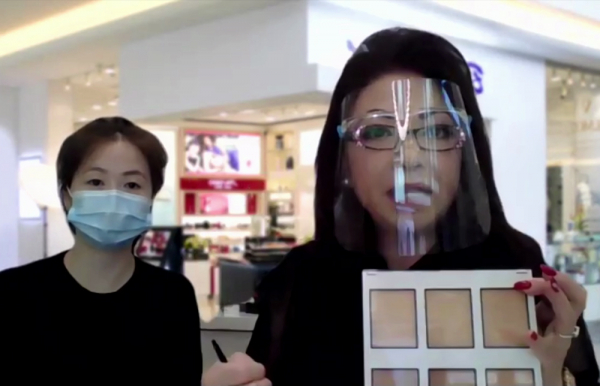 The makeup expert also pointed out that eyebrows are important complement to face shapes and demonstrated how to create perfect eyebrows to enhance the finalist's facial features.
Briefing Session
2020-10-23
To strictly follow the safety guidelines, the MCVP team met with the top 8 contestants for the first time via video conferencing. During the online meeting, the new format of this year's Pageant and a series of professional trainings and TV segments taping in the upcoming 2 months were revealed.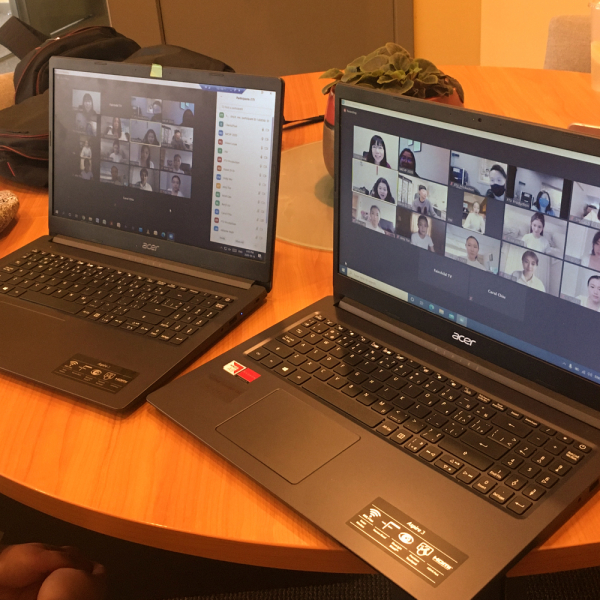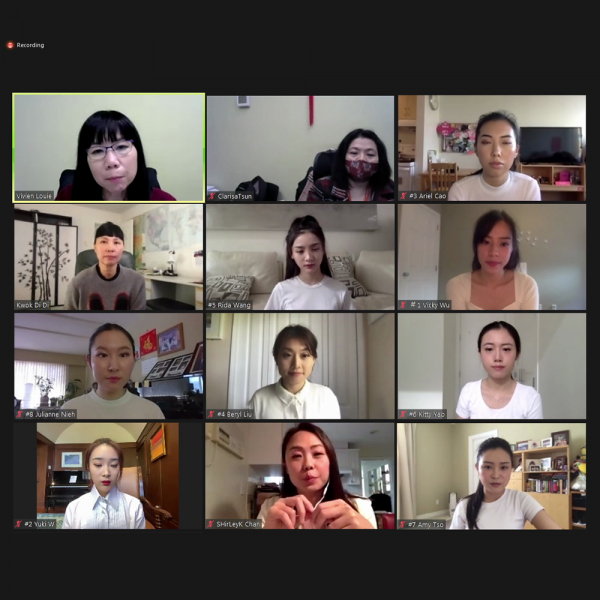 Their beauty and charisma will be celebrated on Fairchild TV's various electronic and online platforms while the judge panel will determine the champion based on their performances on social media, "The Moments of MCVP 2020" aired every Tuesday starting from November 10th, and the Final on December 20th. The 8 finalists then introduced themselves to our Stage Director Didi and Styling Supervisor Shirley to have a solid grasp of the hectic training schedules ahead.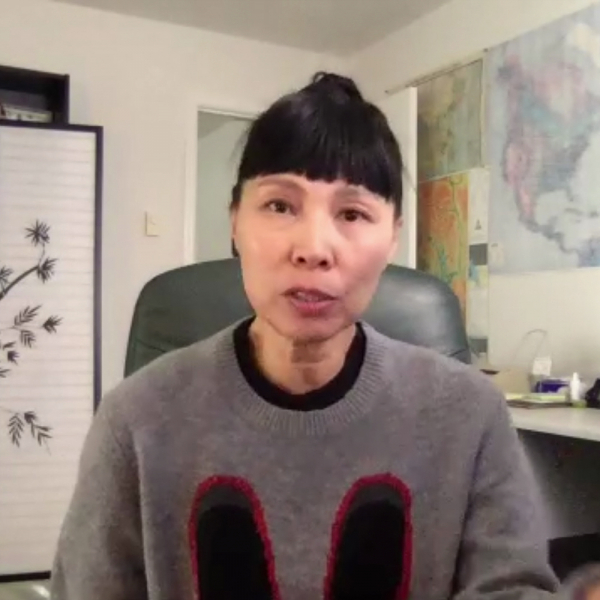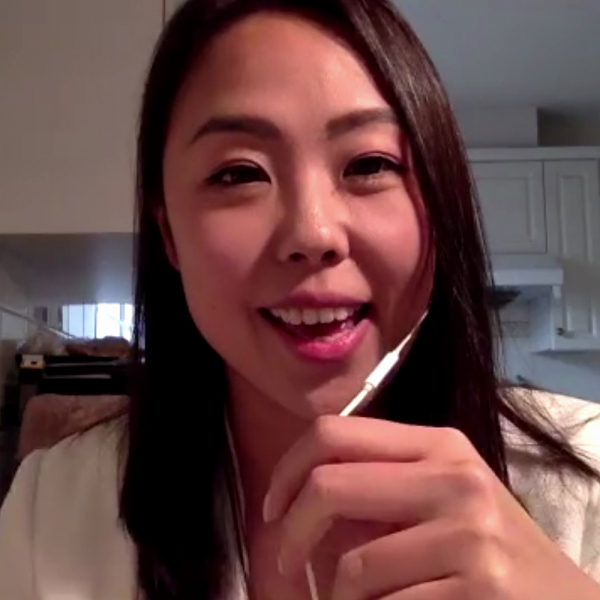 Audition
2020-10-13
Embracing a completely new format, Miss Chinese Vancouver Pageant held the interview online for the first time. Our team took up the challenge with great excitement and anticipation, creating a landmark moment in the legacy of MCVP together with the 2020 contestants!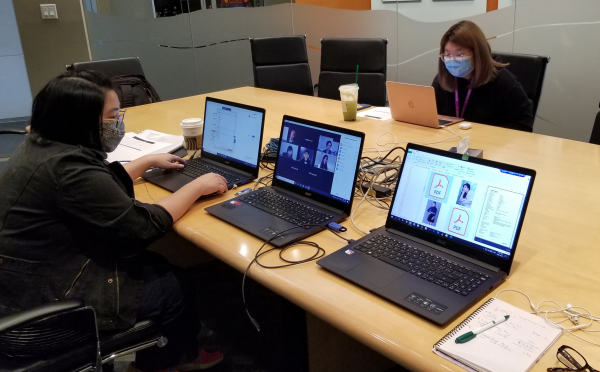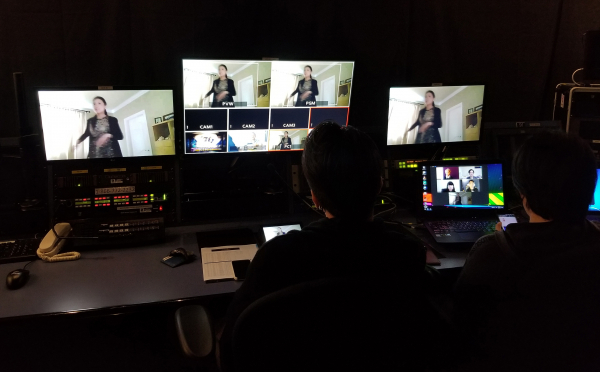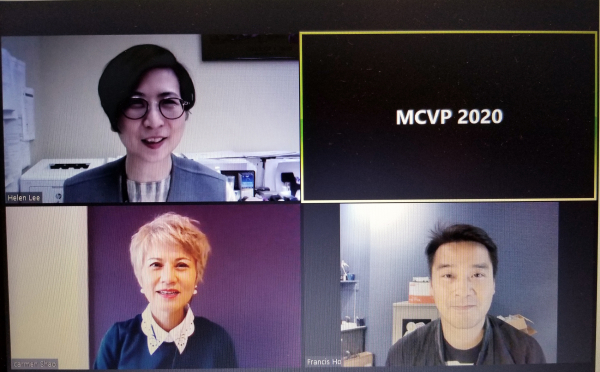 Unlike previous years, contestants had already submitted their talent performance videos alongside their application forms. The judges were extremely impressed by the wide-range of talents showcased by the applicants including lion dance, sand art, aerial yoga, piano and cello solos, bel canto performance and more.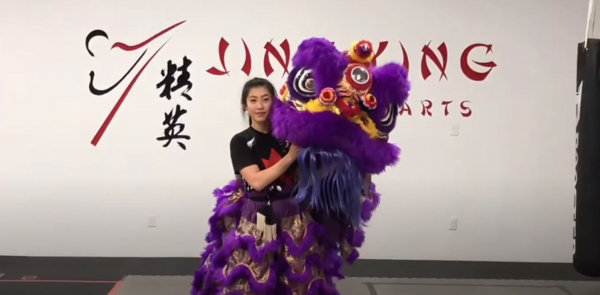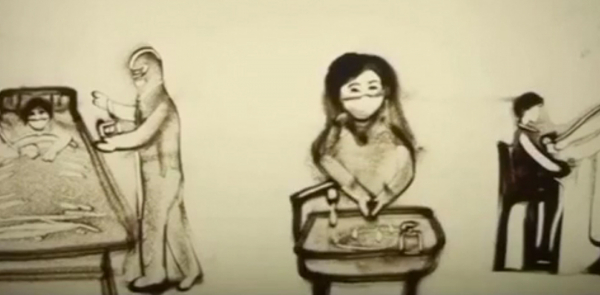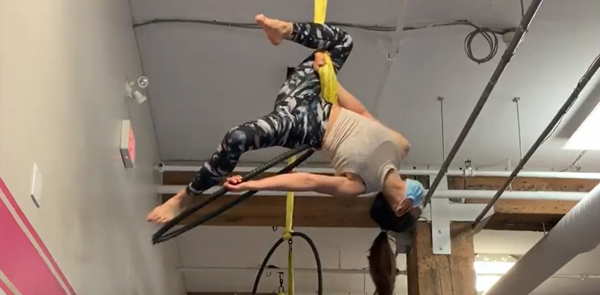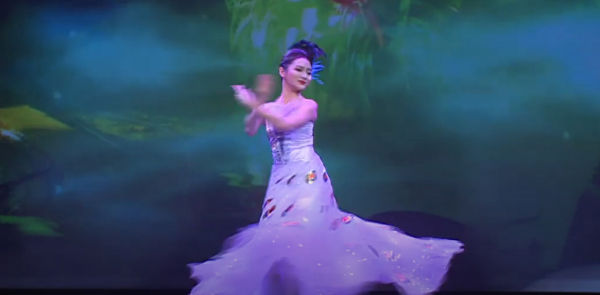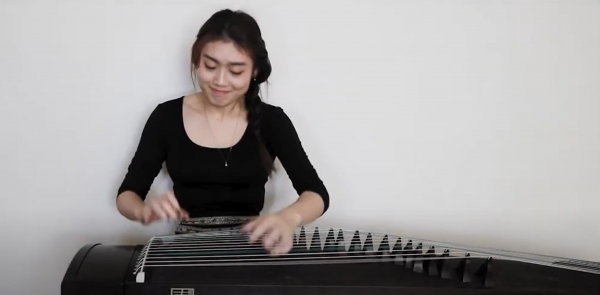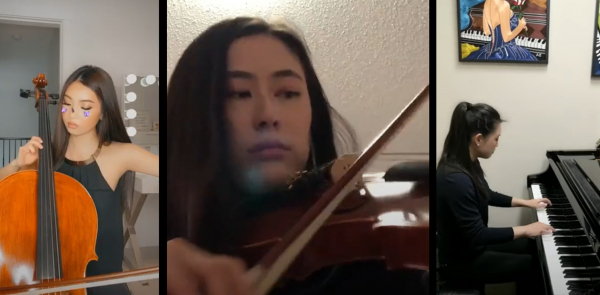 The online interview brought more surprises to the judge panel! Through contestants' home decoration and video call framing, they got to know more about the girls' lifestyle and personal taste. With a number of elite students and graduates from Ivy League universities around the world amount the applicants, the judges' tricky questions did not faze them. Instead, the answers were delivered ingeniously, demonstrating their quick-wittedness.
Girls who successfully passed the first round were finally meeting the judges in person! The MCVP crew followed health and safety guidelines strictly. Contestants were told to wear mask upon their arrival. After taking their temperature, they needed to sanitize their hands too. Maintaining social distance with staff and other contestants during the audition was also a must.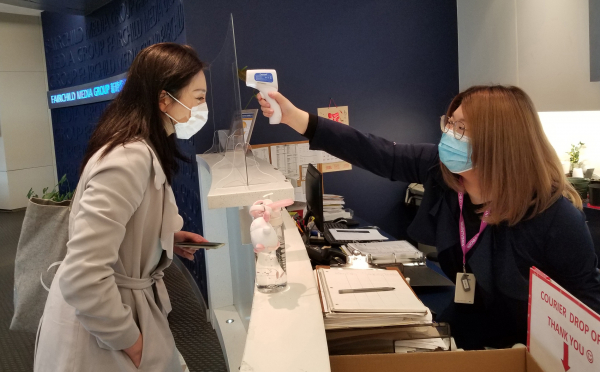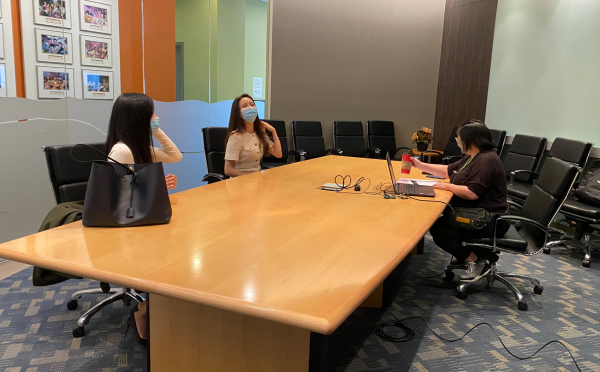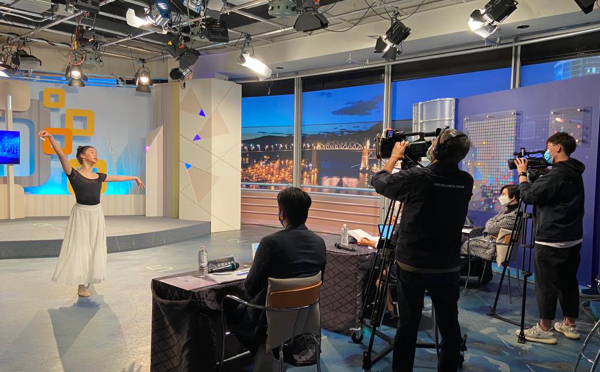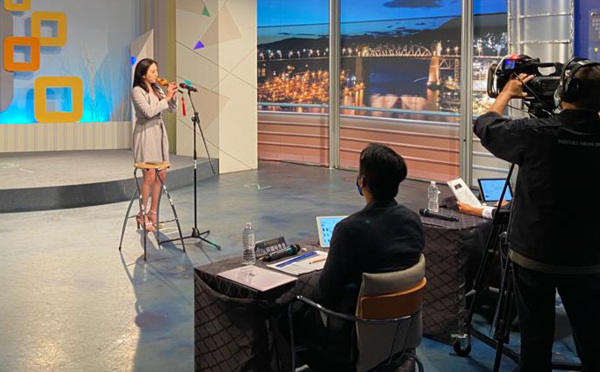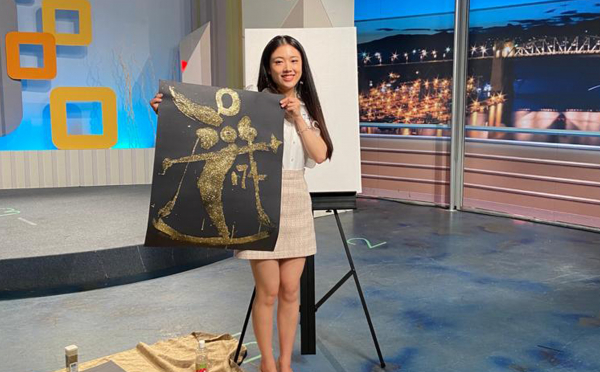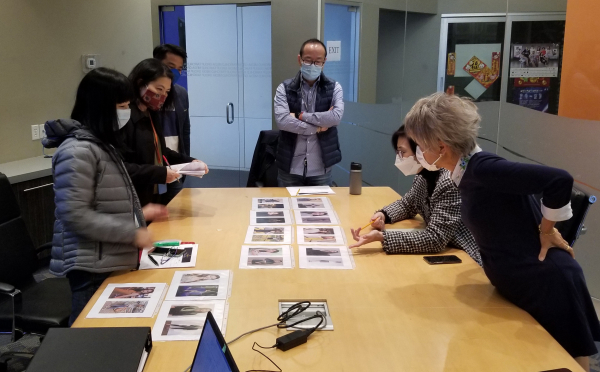 The performances delivered by contestant amazed the judge panel formed by Talentvision host Carmen Shao, Fairchild TV's Sales and Marketing Controller Helen Lee, and Senior Producer Francis Ho. After much deliberation, they selected 8 finalists to go through a series of professional virtual and physical trainings to present their best selves on Fairchild TV's various electronic and online platforms. Let's look forward to their transformation!